---
ZALDI SADDLES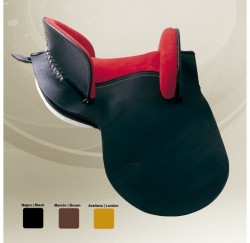 Traditional saddle of Menorca
Also available with the square flap from the Robin Hood Movie
Zaldi made all the saddles for the Robin Hood Movie with Russel Crowe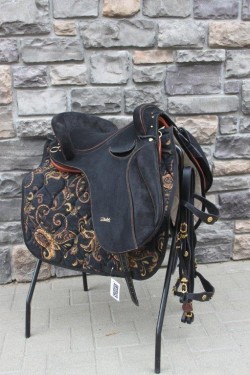 From Show Ring to Trails
Shown her in traditonal suede, available in smooth leather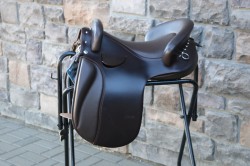 SPECIAL INVENTORY CLEARANCE Pricing on this in stock model.
Shown in smooth Marron leather
40 seat tree 32 channel 9 Marron smooth leather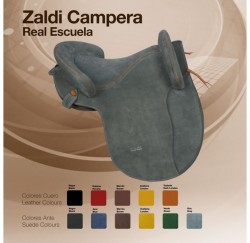 Ideal for the exercise of the traditional schooling of high school dressage, used in the Royal Andalusian School of Equestrian Art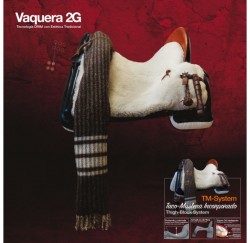 New design using the lastest technology while still keeping with tradition.
Closest contact of any Vaquera saddle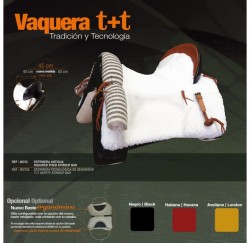 New concept, lighter, more aesthetic and more functional.
Comes complete with accessories