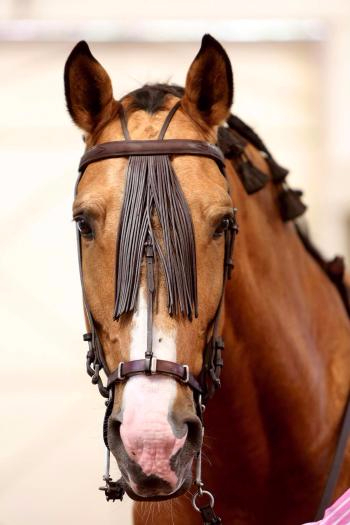 About me:::
I started in the business when I could not find a quality built saddle to fit my Friesian stallion within an affordable price range. I found all the saddles that fit my special need, wide backed large shoulder horse that I also found comfortable were all very expensive. My first opportunity to try a Zaldi was from a friend to purchased used. That is when I fell in love with the Zaldi saddles. After 18 months of searching for my own Zaldi with no luck I contacted Zaldi themselves. As a wholesaler, they would not sell me a saddle, there was no retailer in Canada. I thought to myself, I can't be the only person looking for a quality saddle for a hoop shaped backed horse, offering comfort and position for the rider, in an moderate price range. From that moment, Zaldi and I entered into a business relationship, negotiation the Canadian Distribution for Zaldi. That was nearly 10 years ago.
Since that time, I have meet and helped numerous horse people across Canada and the US, setting up dealers in B.C and Ontario. The business has shown me there is a need for these saddles, that here is more then just English and western riders, the baroque world has grown in popularity. I'm having fun bringing in interesting and unique accessories for my customers who want unique. This has brought me to adding a new line of saddles by DP Saddlery, a German based company, supplied out of the US. They offer a very unique line of saddle to compliment to the Spanish and Portuguese saddles from Zaldi. The characteristic of these saddles that got my attention, besides the uniqueness of design, is the large flat panels, that distribute the riders weight over a larger area. The big feather that DP offers is the patented Allen wrench adjustment, so the rider can make there own adjustments and not need a saddle fitter every time.
I look forward to where my journey will take me in this unique and fun world I have discovered.
Joanne Metz- Laberge
Business: 1-403-548-1860
This email address is being protected from spambots. You need JavaScript enabled to view it.