21019172 Zaldi San Jorge Bridle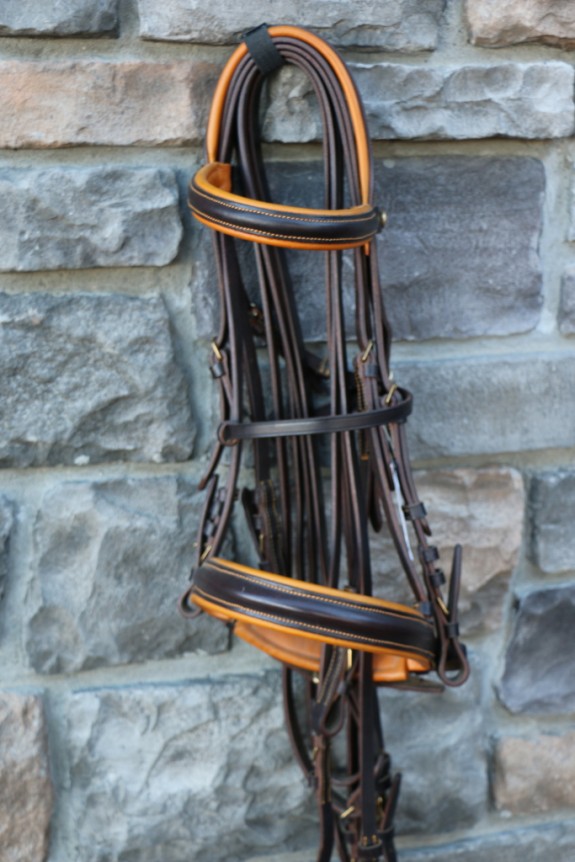 21019172 San Jorge Double Bridle
SRP:$565

In Stock: 1 Marron/ London/ full
San Jorge Double bridle is handcrafted from buttery soft European leather. Padded crown and broad 4cm wide crank noseband.. This model is Marron, a rich brown with London padding and stitching, brass buckles. All Zaldi bridles come with the reins, 2 sets in the double bridles. All Handcrafted bridles have buckle end reins.
Custom order bridle options are as follows.
Buckles: Stainless or brass
Padding: can same color or accent. London,
Stitching : same color as leather or contrasting
Colors: Black, Havana, Brown, Hazelnut, Black / White, Black / Red, Black / Blue, Black / Purple, Black / Hazelnut, Brown / Hazelnut, Tan.
Available in full size only
Handcrafted by ZALDI in Spain
San Jorge model with single rein (ref 21019171) available.