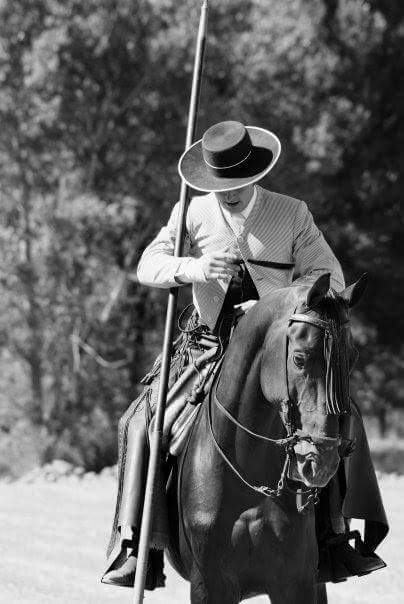 Zaldi have been making saddles for more than 100 years, through 4 generations of master saddle makers. The current T + T range, which stands for Tradition + Technology, are made in the traditional way while incorporating market leading technology and materials following extensive and ongoing research.
Tradition For 100 years Zaldi has recruited and trained specialist craftsmen and now employs 100 highly skilled master saddlers in their modern manufacturing facility in Salamanca, Spain. All Zaldi saddles are made using the best traditional methods and not only are they based on over 100 years of experience and excellent reputation, but the owners, designers and the management of Zaldi saddles are and have been for generations accomplished equestrians and riding enthusiasts, well aware of the needs of riders and their horses through a variety of equestrian disciplines.
Technology Zaldi have technically developed the design of the saddle's tree in conjunction with scientific research by the Foundation for the Investigation and Development in Transport and Energy (CIDAUT) as well as in the real equestrian world with, for example; world class and Olympic dressage riders, the World Endurance riding champion, the Fundación Real Escuela Andaluza del Arte Ecuestre (Spanish Riding School), the Escola Portuguesa de Arte Equestre (Portuguese Riding School), National Doma Vaquera riders and Rejoneadors.
As a result each saddle tree type is designed specifically for each equestrian discipline and so there are 8 or more designs for different disciplines, varying in shape and weight distribution, seat depths, widths, lengths as well as variations in materials from lightweight 'elastic' high tech polymers, carbon fibre and even carbon fibre/polypropylene mixes. These new Zaldi T+T saddle trees are also width adjustable (see 'Service' below).
This combination of traditional craftsmanship, cutting edge technology and materials plus a willingness to work with professional riders has been a factor in both the Spanish and Portuguese schools and riders electing to use Zaldi's saddles as well as Olympic teams and top equestrians.
Detail & Options Zaldi saddles have incorporated many details and options for a wide variety of equestrian pursuits. For example Zaldi endurance saddles are available with special lightweight 'multi-position' stirrup bars that allow muscle relaxing position changes on long distance competitions, dressage saddles can have 'long' stirrup bars to allow a more rearward positioned stirrup/leather when required, 'V' system - load spreading girth straps, elasticated front girth straps, deep, semi-deep or flat seats, close contact flaps, optional special ergonomic panel design to allow greater mobility (excellent for horses with a big movement and/or wide backs), choices of wool or latex filled panels, dual density rubber foam seats, safety or traditional stirrup bars . . . and more.
Choice Zaldi saddles are available in a huge choice of sizes, colours, materials and many other options. Most saddles are available in 5 widths and seat sizes from 16" to 19", in addition to children's and pony saddles and can be ordered made in leather, suede and combination of both, or Z-Plus material, multi-coloured, bi-colour leather, choice of piping colour etc.
Saddles specially made to suit you and your horse It is inconceivable that we or Zaldi can stock every possible choice or combination, therefore we offer an exceptional arrangement in conjunction with Zaldi , where 'special' saddles are made to order, to our customer's individual requirements, usually within 7 to 10 working days from order - although naturally we have many standard saddles in stock for immediate delivery.
Service This efficient working relationship, probably unique between saddle manufacturer and supplier, combines the ultimate in customer choice with fast efficient delivery. A remarkable service when you realise all these saddles are still individually hand made by master craftsmen.
Then there is the free of charge saddle tree width adjustment service offered by Viva Iberica on new or used saddle purchased from them - which means a saddle can last your horse's lifetime, from youngster, through muscle build-up, to old age . . . then on to another horse.