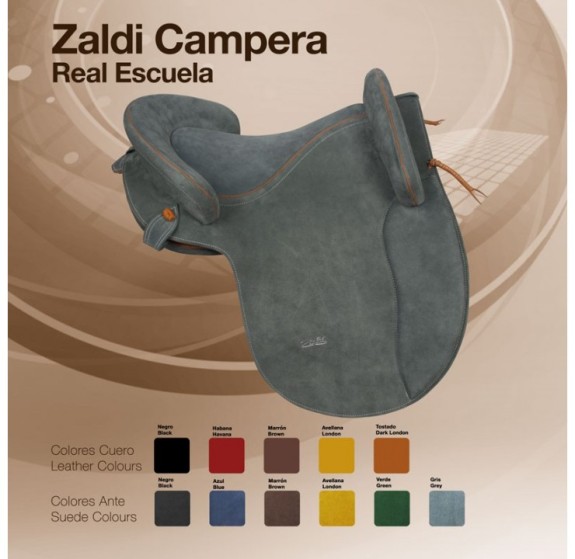 00366 Real Escuela
00366 Real Escuela
SRP: $2980
In Stock: Call to Order
Traditional saddle of real Spanish riding school.
Ideal for the exercise of the traditional schooling of high school dressage, used in the Royal Andalusian School of Equestrian Art - REAAE.
Perfect for both amateurs and professionals, great comfort, designed for schooling and many hours of riding.
Panels are wide, wool filling and flap design without eyelet for stirrup leathers, for the traditional use of leathers under the flap.
Made of specially selected croupon and box-calf European leather. Latex rubber seat for rider comfort. Dressage flap. Training saddle frame made of special materials, with the most advanced Zaldi T + T technology. Safety stainless steel stirrup bars
Billets: short
Panels: wool
Seat sizes 35 or 40cm
Tree sizes: 28-34cm
Measurements: for 40cm seat
Weight: 9,400kg
Length of the bottom panels: 56cm.
Length of the flap from stirrup bar: 41cm
Front borren: 41cm x 7cm x 4cm Pommel
Rear borren: 42cm x 9cm x 4cm Cantle
Besides the classical colors black, brown, london, dark london, havanna; it is possible to make multiple combinations in leather, threads, piping and edge strips…