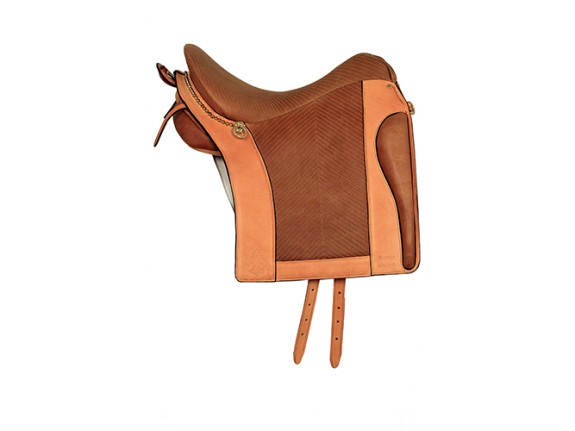 S0109 Relvas
S0109 Relvas Saddle
SRP: $2600
In Stock: Call to Order (All the saddles are made by measure to perfectly adapt to each horse and rider.)
Portuguese styling with chevron-stitched pattern on the flap inserts. Offers rider a correct classic seat, ideal for leisure or daily work.
English style cantle and pommel
Exterior knee blocks
Long billets
Seat in suede or leather
Measures for the rider (seat): 16″ a 18,5″
Measures for the horse (gullet): 26cm to 34cm
Tree structure in marine laminate and steel
Microfiber filler and wool
Golden or silver hardware
The leather colors available are: black, brown and natural
The suede leather colors available are: black, brown, natural, red, green, honey, beige
VMCS handcrafts their products in Portugal, guaranteeing the best quality, at the best price. Products are tested by professional riders and World Champions in their sports.
All the saddles are made by measure to perfectly adapt to each horse and rider.
5 year warranty based on normal use.