2031 Half Courtesy Oliveirar Coroa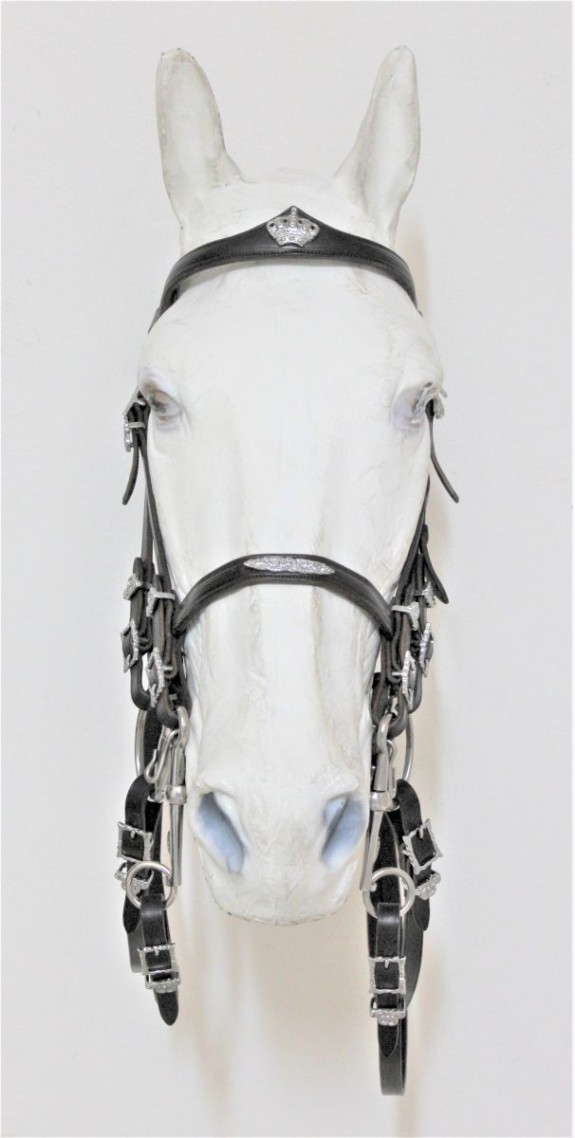 2031 Half Cortesia Oliveira Coroa by VMCS
SRP: $440 single
$580 double
In Stock: call to order
Olivieria Coroa has a more simple, cleaner design with a crown on the browband and noseband long leaf ornament. Ornate buckles and keeps, , All VMCS bridles come with smooth matching reins with buckle ends. The Portuguese tradition of no throat latche on this bridle, double or single.
Matching or accent stitching is available.
Custom order bridle options are as follows.
Buckles: Stainless or brass
Colors: black, brown, tobacco, london
Available in full or cob
Handcrafted by VMCS in Portugal
Related Products
Meia Cortesia Breastplate