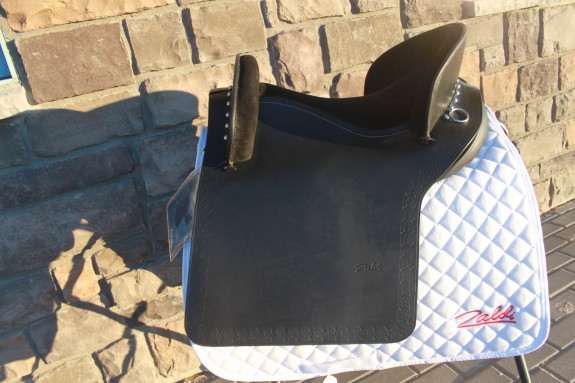 00106 Menorquina
00106 Menorquina
SRP: $3090
In Stock: Call to order
Traditional saddle of Menorca, which is used mainly with Minorcan horses to do elevated at the festivities of San Juan.
Latex rubber seat. Flap Menorquin style. Panels made of canvas stuffed with wool. Tree made of special materials, with the most advanced technology. Guarantee 10 years.
Zaldi habndcrafted all the saddles of the Robinhood Movie with Russel Crowl. The Menoquina was modified with the nsquare flap. Available on special order.
Short Billets
Measurements:
Tree: 28cm to 34cm
Standard seat: 40cm seat
weight 9.500 kgs
length of the skirt from the stirrup bar: 37cm
length of the bottom: 56cm
front pomel: 37cm x 6cm x 4cm
Made by Zaldi in Spain