01001420 2G Replacements Front Multi-position Short Billets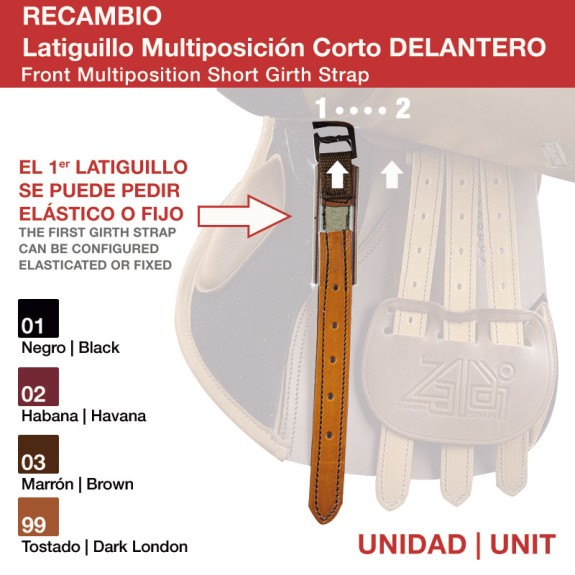 1001420 Replacement Multi-position front billet (short)
SRP: $25.00
Option to be ordered with 2G saddle
Replacement short jump billet or general front use for ZALDI saddles with multi-position billet system.
Made with very resistant chrome leather and anti-stretch.
No saddler is needed to install it, since it is very easy to replace.
Sold as one individual unit
For use as the front billet positioned ahead of the traditional/standard 3 billets of jump and all-purpose saddles requiring short billets.
Colors: Black, Havana, Brown, Tobacco.
Related Products