0091600 2G Multi-position Refillable Panels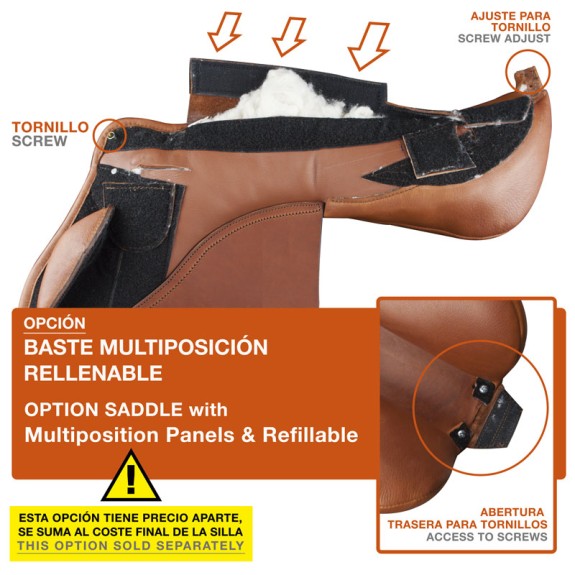 0091600 Refillable Multi-positon panels for 2G saddles
SRP: $225.00
Option to be ordered with 2G saddle
BASE OPTION EASY filling and adjustable in position.
ADJUSTABLE easily and simply in a position to your liking.
Opening or narrowing the channel, adjusting the shoulder clearance as needed. You can overtake or delay, raise or lower the position with respect to the seat.
Simply making new holes for the front or rear screw looking for the desired combination to get the new position.
FILLABLE
It can be filled with wool easily and simply according to need. There are three access points for filling (rear area of the panels, upper part and in the area of the knee).
Panels stuffing can be adjusted to the needs of your horse, curvy back, large should, uneven shoulders or inconsistently due to injury. No need to take the saddle to a Master Saddlery to have your panels stuffed or readjusted.


Color: Black, Brown, Havanna, Tobacco
Related Products