00184 Lasart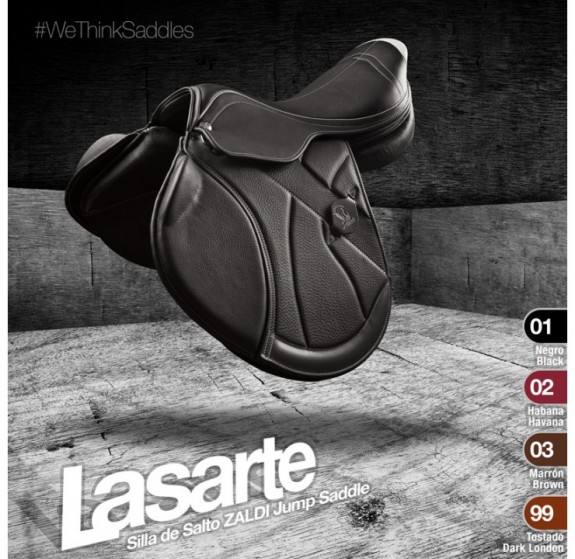 SRP: $3460 (base before options)
In Stock: call to order your special saddle
Zaldi understands the saddle as the connecting element between horse and rider.
Versatile jump saddle by Zaldi fully configurable for horse and rider. You as the rider get to choose how your saddle comes to you. Aesthetic jump saddle is configurable to measure.
CONFIGURABLE OPTIONS:
:• Tree and seat size
• Stirrup bar style
• Seat depth
• Channel width
• Panel: long, short or multi-positon.
• Panel Options: standard, anatomical or extra wide
• Knee blocks: fixed in several styles and sizes of TM system, both front and back
• Billets: 3 normal or multi-position
• Leather color options, reflect your own style
• optional female seat: 1cm wider at the pommel
Manufactured on a fixed semi-deep jump reinforced tree in high tech materials (EPDM polypropylene) with a 10 year warranty.Tree Sizes: 28 - 34 cm
Panels are wool
Seat sizes: 17", 17.5" and 18"
Colors: Black, Brown, Havana, Tobacco, London
Has the characteristics simular to the Star 2G model (rfer.00172)
Measurement Chart:
MOT
00182
Seat
Weight
Flap (FROM STIRRUP BAR)
Panel
Panel Supported area on back
16"/41cm
N/A
N/A
N/A
N/A
16.5"/42cm
N/A
N/A
N/A
N/A
17"/43cm
5.4KG
37CM
45CM
39CM
17.5"/44.5cm
5.6KG
38CM
46CM
40CM
18"/46cm
5.8KG
39CM
47CM
41CM
Front Block:
13CMX6CMX4CM
Rear Block: 11cmx5cmx4cm
**flap length is measured from the
stirrupbar to the bottom of the flap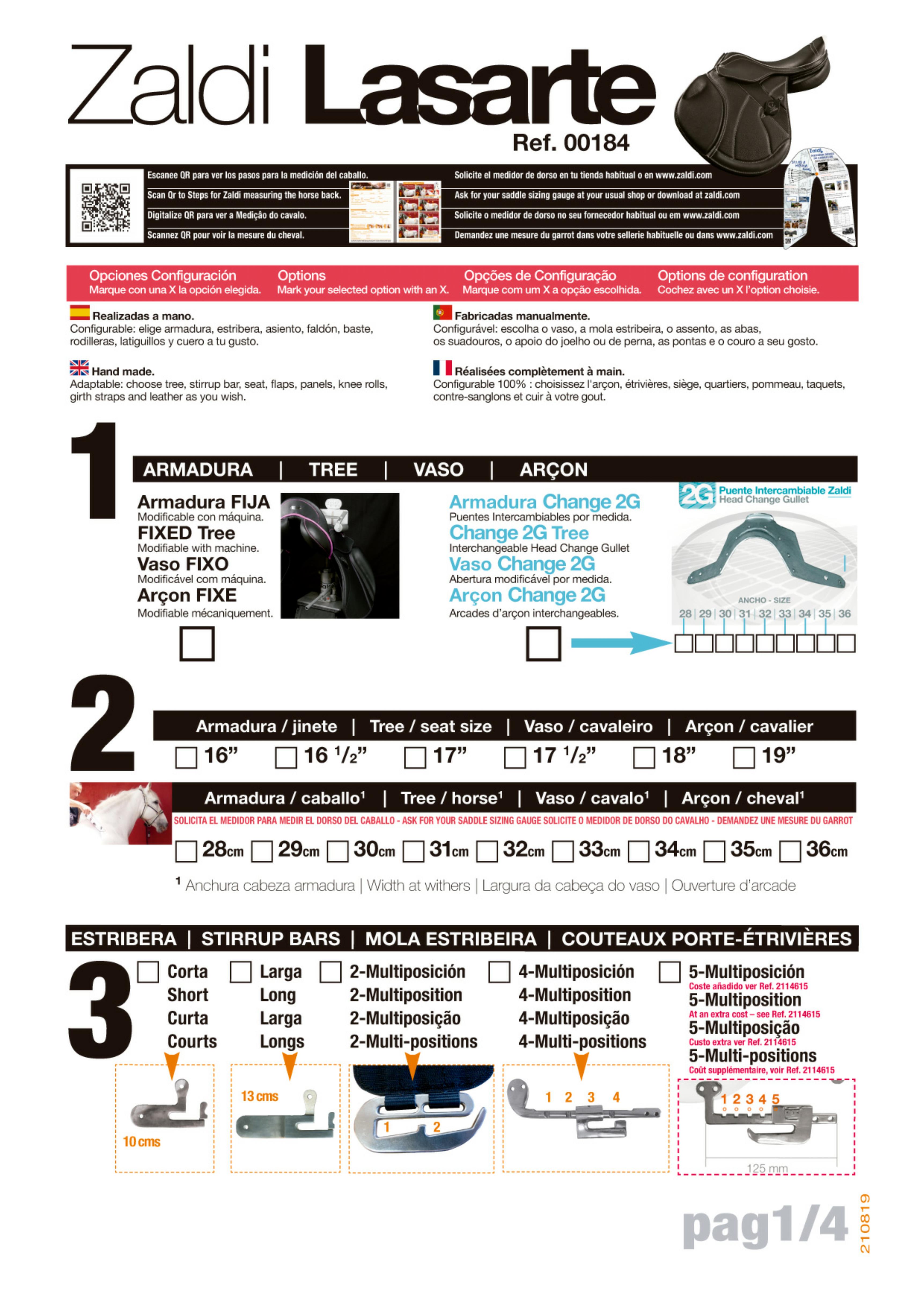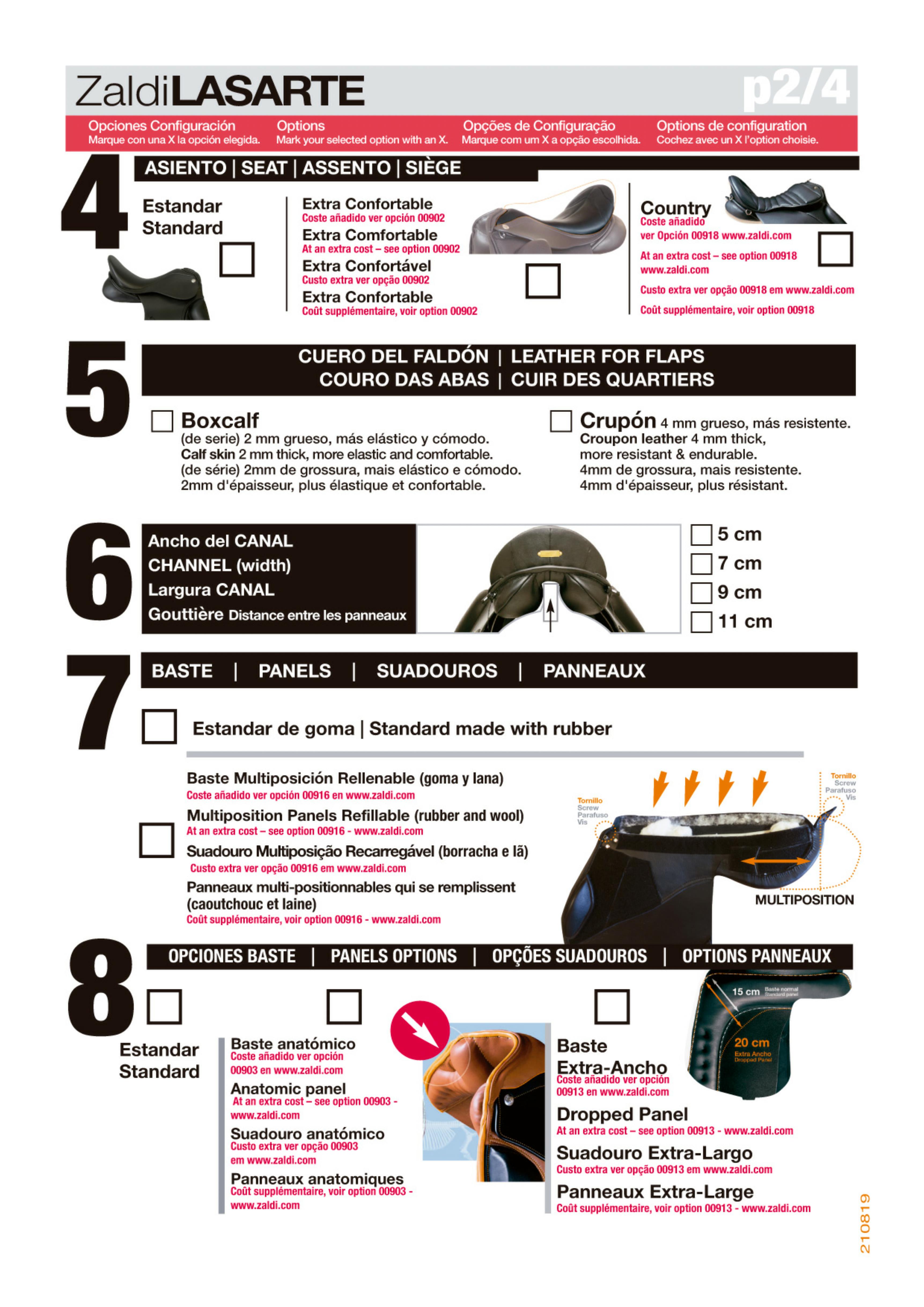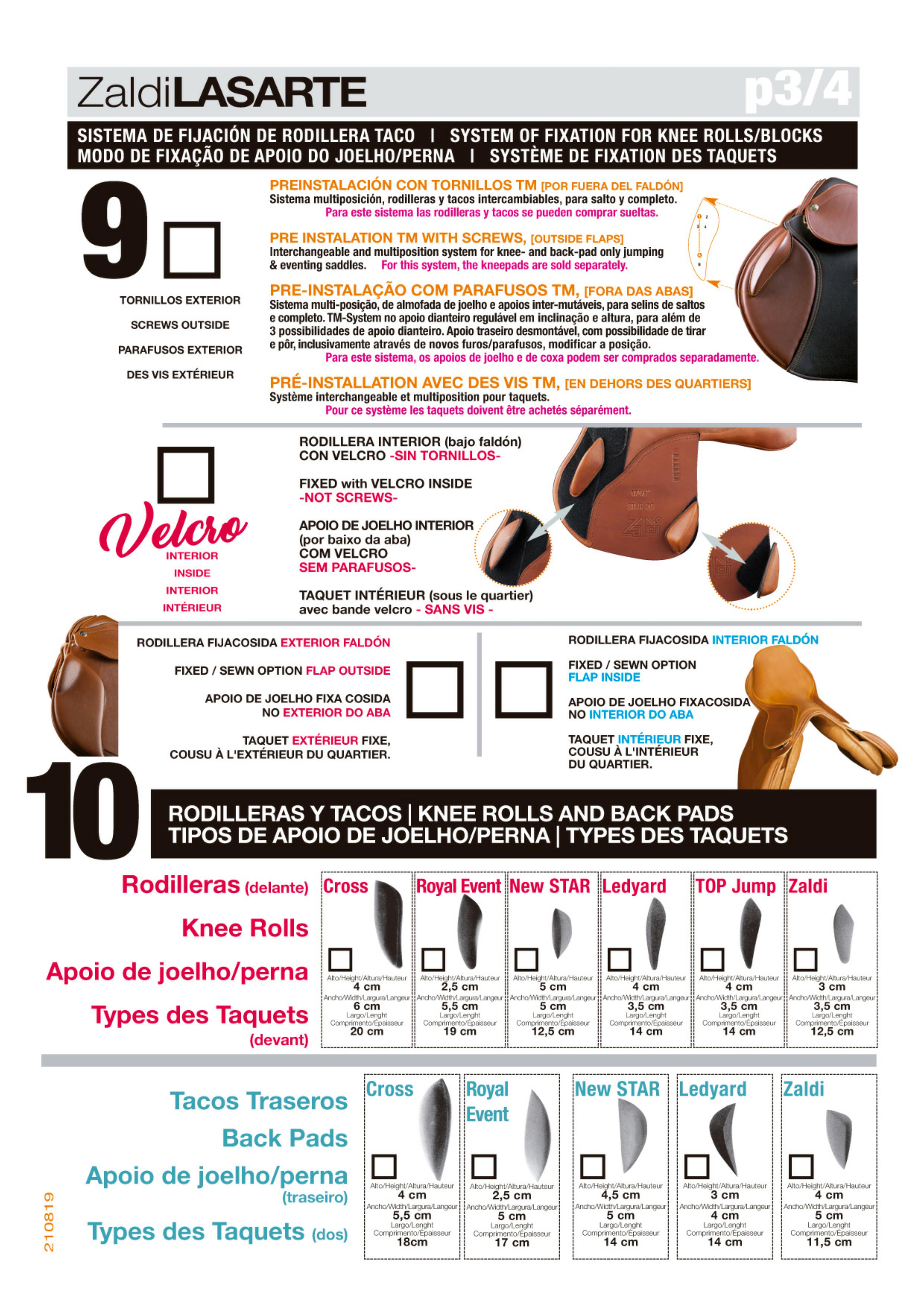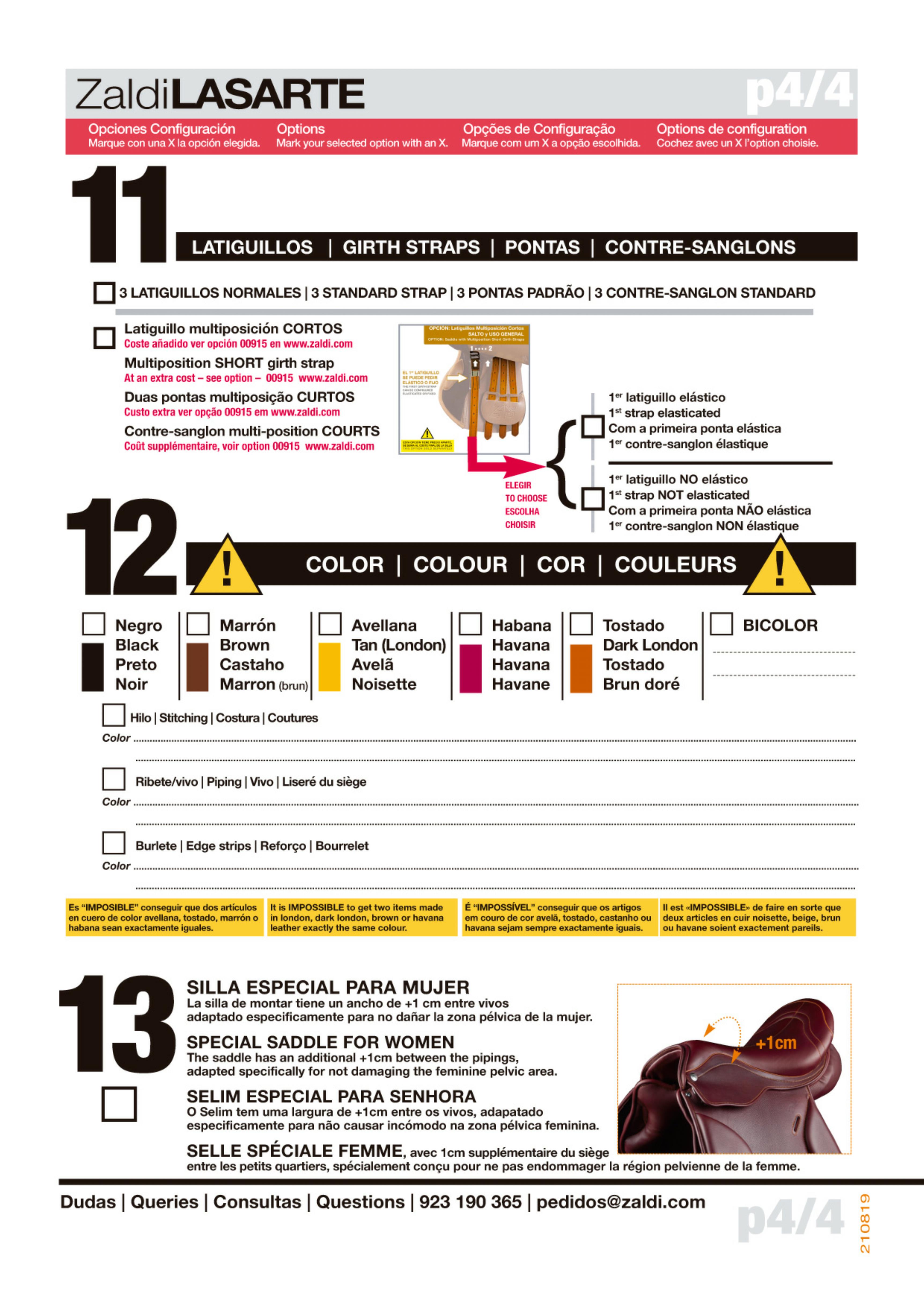 How To Order