00919 ZALDI 2G INTERCHANGEABLE BRIDGE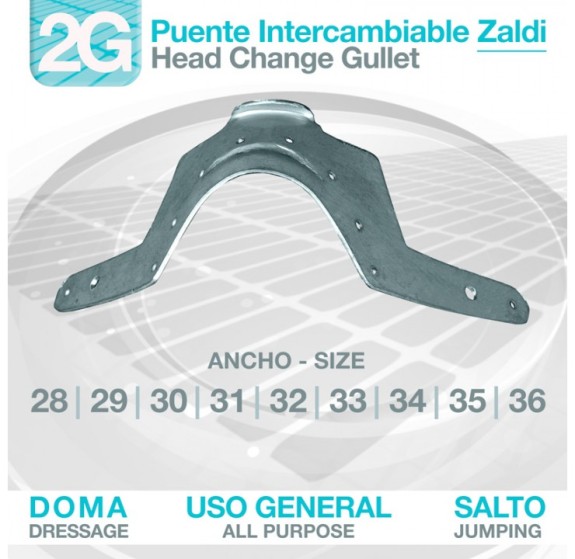 009019 2G Interchangeable Bridge
SRP: $25
Option available for Dressage, Jump and All Purpose Zaldi saddles.
New configurable CHANGE option when ordering a Zaldi saddle.
It consists of an exchangeable 2G iron bridge exclusive to Zaldi that is incorporated into the inner frame of the saddle and is only valid for the brand's saddles.
The bridge will determine the width of the reinforcement according to the measures or necessary characteristics of the horse or horses.
For example, a saddle that has this option of interchangeable bridge 2G of width 32 centimeters of factory, will be able to be modified to another measurement simply changing the bridge by another one of another measurement superior or inferior. This case can be given by a morphological change of the horse itself (bodybuilding or weight loss) or by change to another horse.
It is offered for Zaldi saddles for dressage, general use and jumping.
Measurement widths available: 28 - 29 - 30 - 31 - 32 - 33 - 34 - 35 and 36 centimeters.
Related Products