009130 Dropped Panel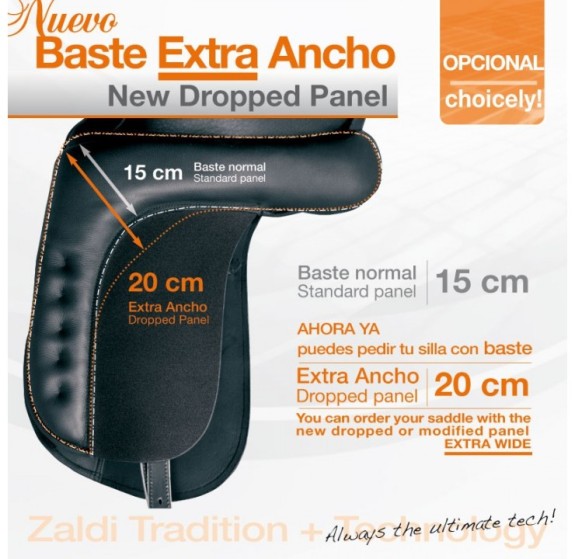 009130 Dropped Panel
SRP: $85.00
Option to be ordered with 2G and most other Zaldi saddle
DROPPED PANEL
OPTIONAL for ZALDI saddles only.
With this new extra-wide panels we try to offer a comfortable and effective option for the riders.
Some horses need extra-wide panels because of the configuration of their back. Adds more weight distribution, horses find it more comfortable than the traditional French style panels (typical on English saddles).
The normal panels measure 15cm at the widest part. The dropped panels have been enlarged to 20cm at the widest part.
Related Products