F505710004 Straw Cordoba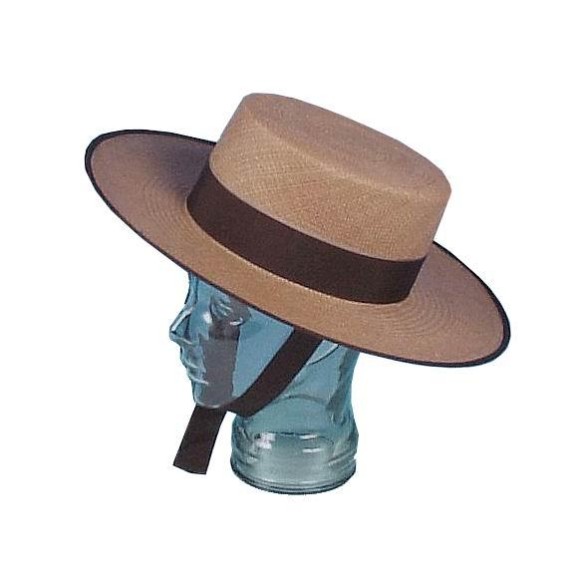 505710004 Straw Cordoba
SRP: $144.00
In Stock: Call to order
Traditional Straw Cordoba hat. .
Cordoba Straw or Panama hats is made of Panama, a natural fiber, very light and flexible extracted fr the Toquilla Palm tree. The inside lining is made os satin-cotton blend, leather bandana, the external strip made of rayon and a brown barbuqejo (bridle)
Lined exterior: Satin and cotton.
Exterior ribbon : Rayon
Interior ribbon: leather
Height: 10cm
Width of the brim: 9cm
Color: straw
Meant to be worn at a slight incline, men to the right, ladies to the left.