2100806 Country Breeches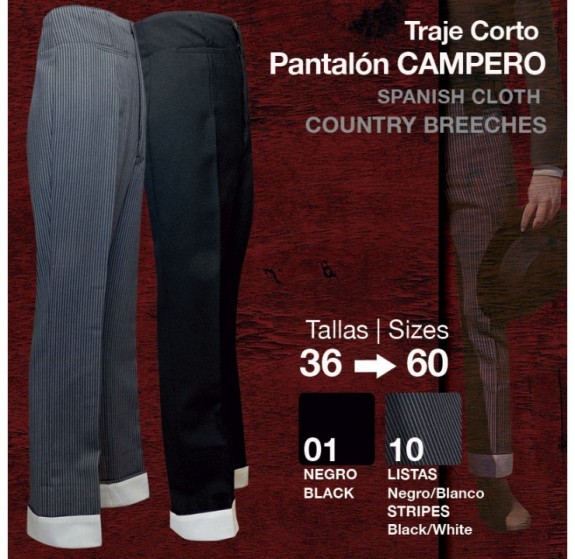 2100806 Country Breeches
SRP: $140
In Stock: Call to order
Spanish Cloth Country breeches, high waist with white backing to accent the rolled cuff. Traditional Country style breeches.
Available in color: black or grey strip
Sizes: 36-60
DHS does not have a permanent stock of all models of Spanish clothing. An item, size or color you want can be requested from ZALDI with an approximate delivery time of 4 to 6 weeks.
Contact us for additional information on color and design.