2100802 Spanish Ladies Pasnish jacket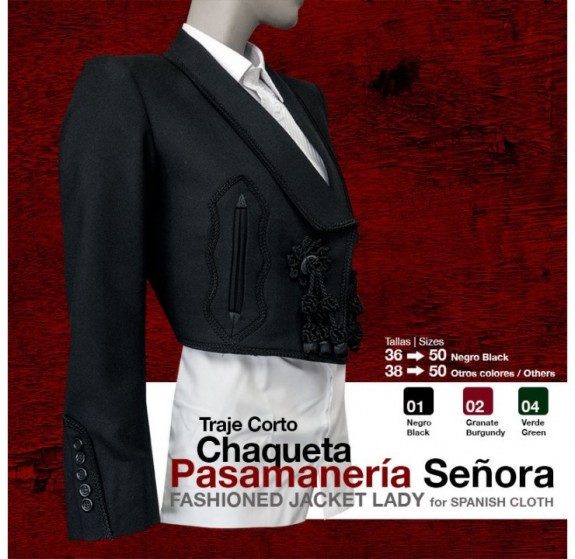 2100802 LADIES PANISH JACKET
SRP: $470
In Stock: Call to order
A traditional Spanish Panish jacket - can also be used for riding in Ferias and Parade classes. A short tailored jacket fitted to the waist, open at the front with a decorative tassel feature at each side of the front opening. Braided trim on the collar, No closures, meant to hang open. Traditional 5 button feature on each sleeve. Please note these jackets are made to order and our normal terms of delivery may not be applicable.
Colors available: black, burgundy and green
Sizes: 36 to 50
*** Please provide your measurements was per chart below to determine the appreciate size. European sizing is very different then North American.
DHS does not have permanent stock of all models of spanish clothing. An item, size or color you want can be requested from ZALDI with an approximate delivery time of 4 to 6 weeks.
Contact us for additional information on color and design.
Please Note: Clothing orders are final sale, no returns or exchanges.