00151 San Jorge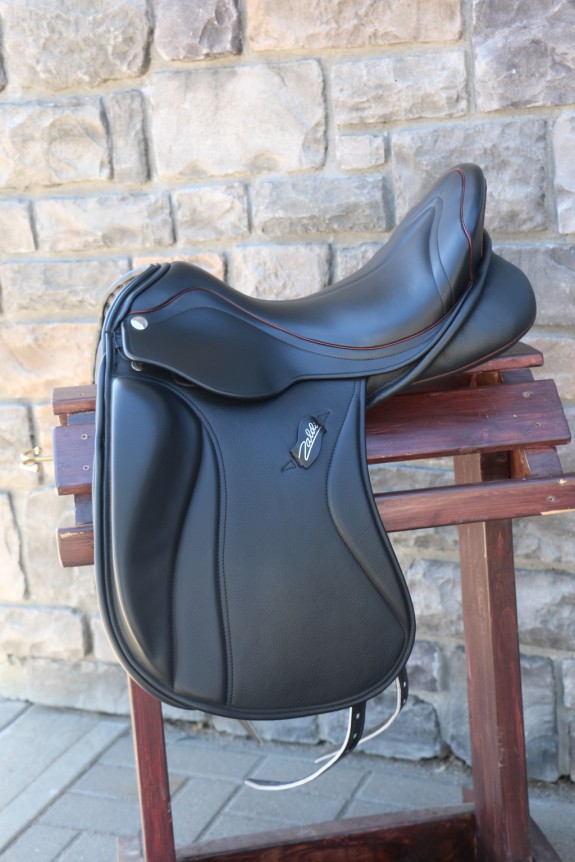 00151 SAN JORGE
SRP: $4670
$5140 (18.5 -19" UP CHARGE)
In Stock: call to order your customized San Jorge
Included comfort seat option $150
SRP of Shown saddle: $4200
Dressage at a new level.
A saddle for the ladies, shorter ergonomic designed flap for more contact, with double knee blocks for the ability to ride into different positions. professional deep seat, double layer of latex, narrow twist for additional rider comfort. The San Jorge allows a maximum close contact for the rider-horse. The new stirrup bar at a 15% incline to give correct rider position. A mixed panel, waterproof anti-sweat wool, and latex to balance the horses back.
"V-billet System" for better contact and saddle balance. First billet attached higher on the pommel preventing pressure on the points of the saddle. Panels are longer to add additional balance in the upper movements. Special flexible, elastic and durable leather is used in the construct of this special saddle.
With Four generations of expert craftsmanship, Zaldi is one of Europe's leading saddle manufactures combining Tradition and Technology in all their products. The saddle is built on a special designed tree allowing flexibility and lightness and strength, offering comfort for both the horse and rider. Each saddle is carefully handcrafted with the best quality leather that Europe offers. Extra shoulder freedom available with the anatomic panel that can be added..
All saddles are custom made to fit your horse and the riders personal taste. 10-year guarantee on the tree. Available in deep as shown and semi-deep. model San Jorge Plana
TECHNICAL INFORMATION
-Material: it is made of a new natural European leather of box-calf and vegetal croupon, especially selected, more resistant and flexible.
-Deep tree for dressage.
-Latex rubber seat, very deep but comfortable.
-Outside 2-position kneepad with air intake.
-New flap with ergonomic design.
-Wool panels with a latex rubber layer.
-Tree made of thermo-molded polypropylene, using the latest modern technology.
-Short stainless steel stirrup bars at an inclination 15%.
-Long girth straps with "V" system.
-Size -Rider: from 16" to 18" - 19"
-Horse from 28 to 34 cm.
-
Measurement Chart:
00151 San Jorge
Seat
Weight
Flap
Panel
16"/41cm
39cm
46cm
16.5"/42cm
6.7kg
40cm
47cm
17"/43cm
6.8kg
41cm
48cm
17.5"/44.5cm
6.9kg
42cm
49cm
18"/46cm
7.05kg
43cm
50cm
**flap length is measured form the
stirrup bar to the bottom of the flap
Made in Spain by Zaldi
***Optional TM blocks available on the San Jorge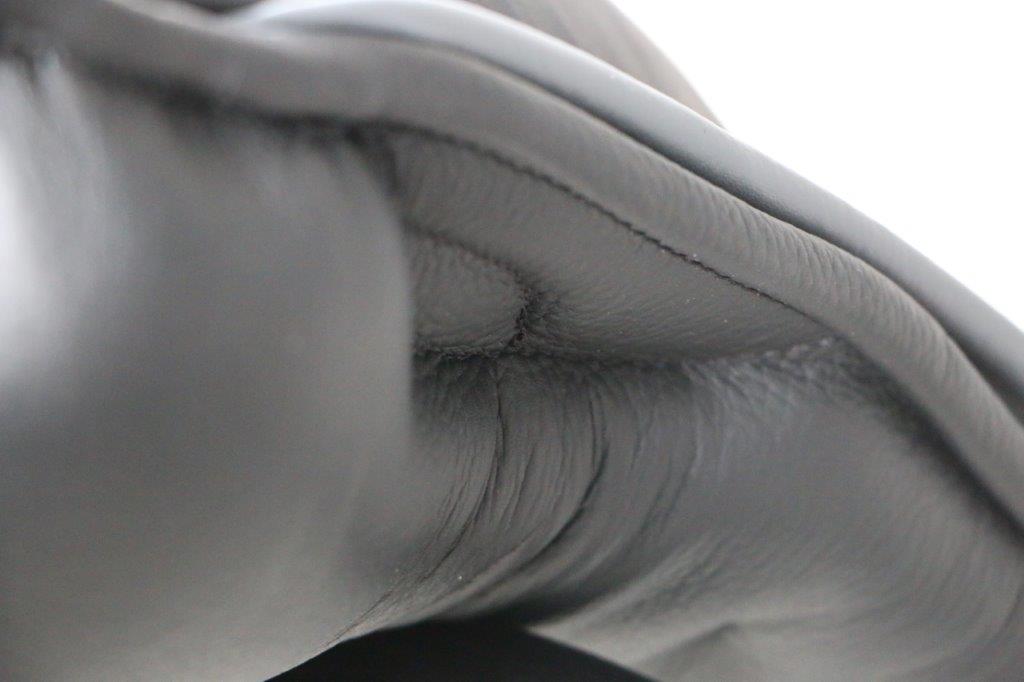 Optional Anatomic Shoulder Free Panels
HOW TO ORDER
Related Products
San Jorge at its best for those that like a little more flare for design. Ask about tri-color idesign.,

00163 Kira Klass

Hand made with 15 benefits to rider and horse. 4 block options

The same innovated design in a semi-deep seat.