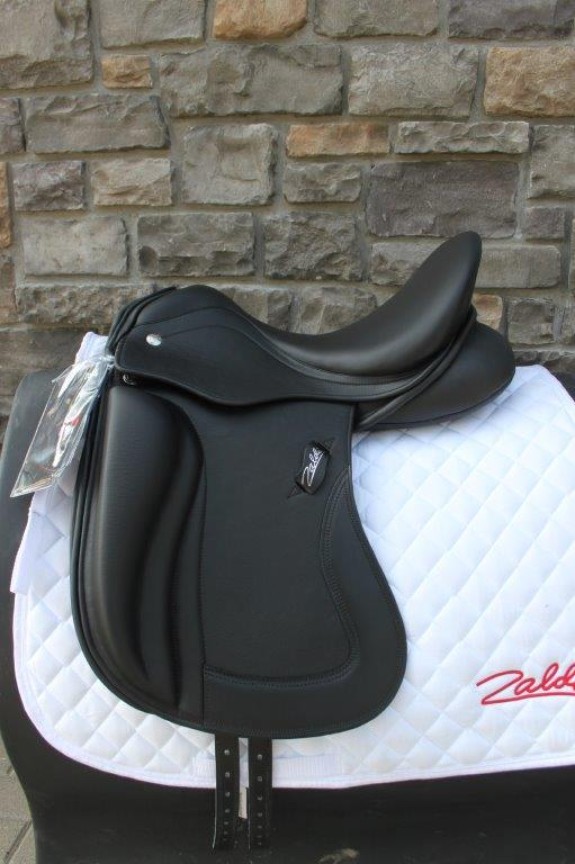 00163 Kira Klass
00163 KIRA KLASS
SRP: $6170 CAD
19" (up charge) $6790 CAD
In stock: Call to order
Adaptable: choose tree, stirrup bar, seat, flaps, panels, knee rolls, girth straps and leather as you wish
New shock protection.
An extra comfortable seat.
With flexible, durable tree/seat.
New dual density tree, with different densities for horse and rider.
New Intelligent panels, with incorporated wither pad.

Comfortable trim. The trim where saddle and flaps join has been redesigned for comfort and toavoid pressure on the inside thigh when riding.

Ergonomic flaps. Helps the rider adjust to an optimum position.

Reinforced with an 'anti sanding' effect. Made in croupon leather giving greater durability to the saddle.

Double sewn girth straps. Reinforced and double stitched with waxed thread for maximum strength.

The first girth strap is elasticated, for easy movement and to allow the horse to breathe freely whilst also releasing pressure on the horse's back. The second girth strap is in a V configuration which is good in any saddle as it avoids saddle roll and helps to release pressure on the shoulder.

Knee rolls with air intake. The knee rolls contain a row of air holes to allow circulation of air which gives correct pressure and support at all times.

New anatomically shaped dual density knee roll, providing strength in the upper section and more flexibility in the lower part.

Anatomic panels. The new series of panels are made in a triangular shape for easy movement of the horse and to adapt to pressure caused by the rider's weight.

Close contact effect. The flaps are attached directly to the panels, with 10cm stitching along the entire length to prevent displacement of the flaps in use.

Long Sprenger stirrup bars, at an angle of 45°, so hindering foot slippage from the stirrup. The top quality stirrup bars carry the Sprenger guarantee.
Seat size 16, 16.5, 17, 17.5, 18, (up charge) for 18.5, 19
Tree Sizes 28-36cm
European leather of high quality.
TREE GUARANTEED 10 YEARS in normal conditions of use.
Sold with one protection Zaldi cover.
Measurement Chart:
00163 kira klass
Seat
Weight
Flap
Panel
16"/41cm
7.4kg
38cm
46cm
16.5"/42cm
n/a
n/a
n/a
17"/43cm
8.2kg
41cm
48cm
17.5"/44.5cm
8.4kg
42cm
49cm
18"/46cm
8.6kg
43cm
50cm
19"/48cm
8.6kg
43cm
50cm
**flap length is measured from the
stirrup bar to the bottom of the flap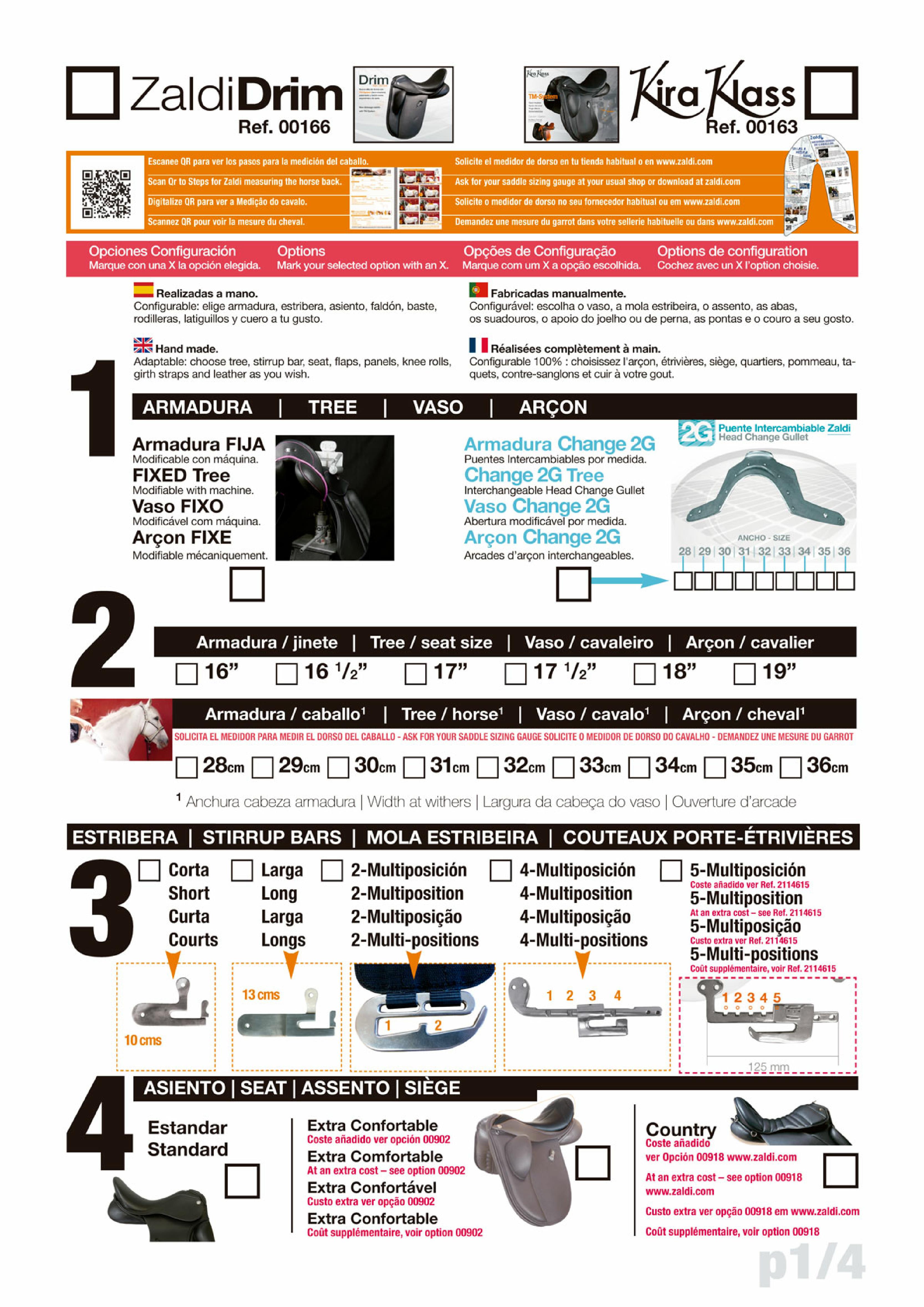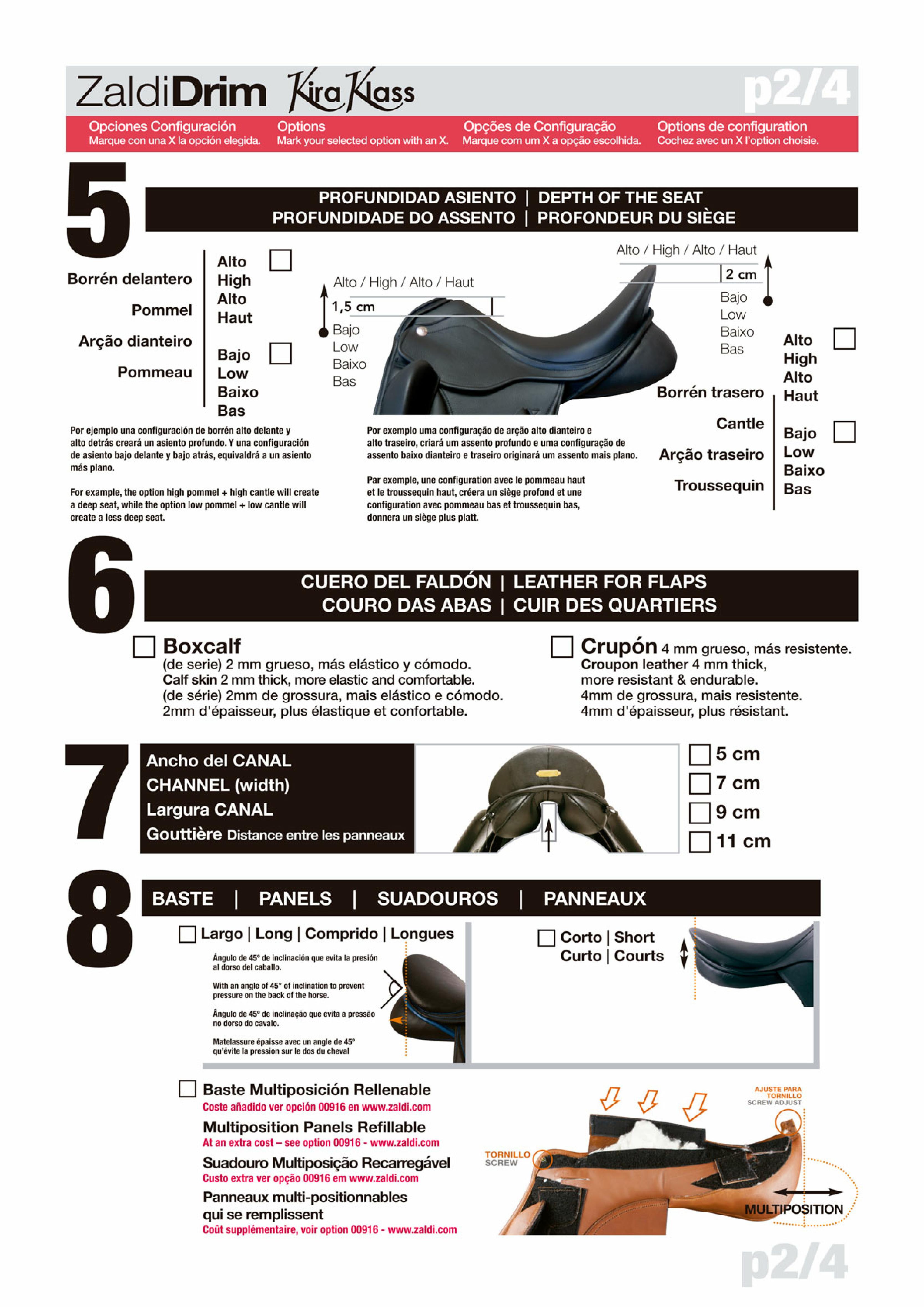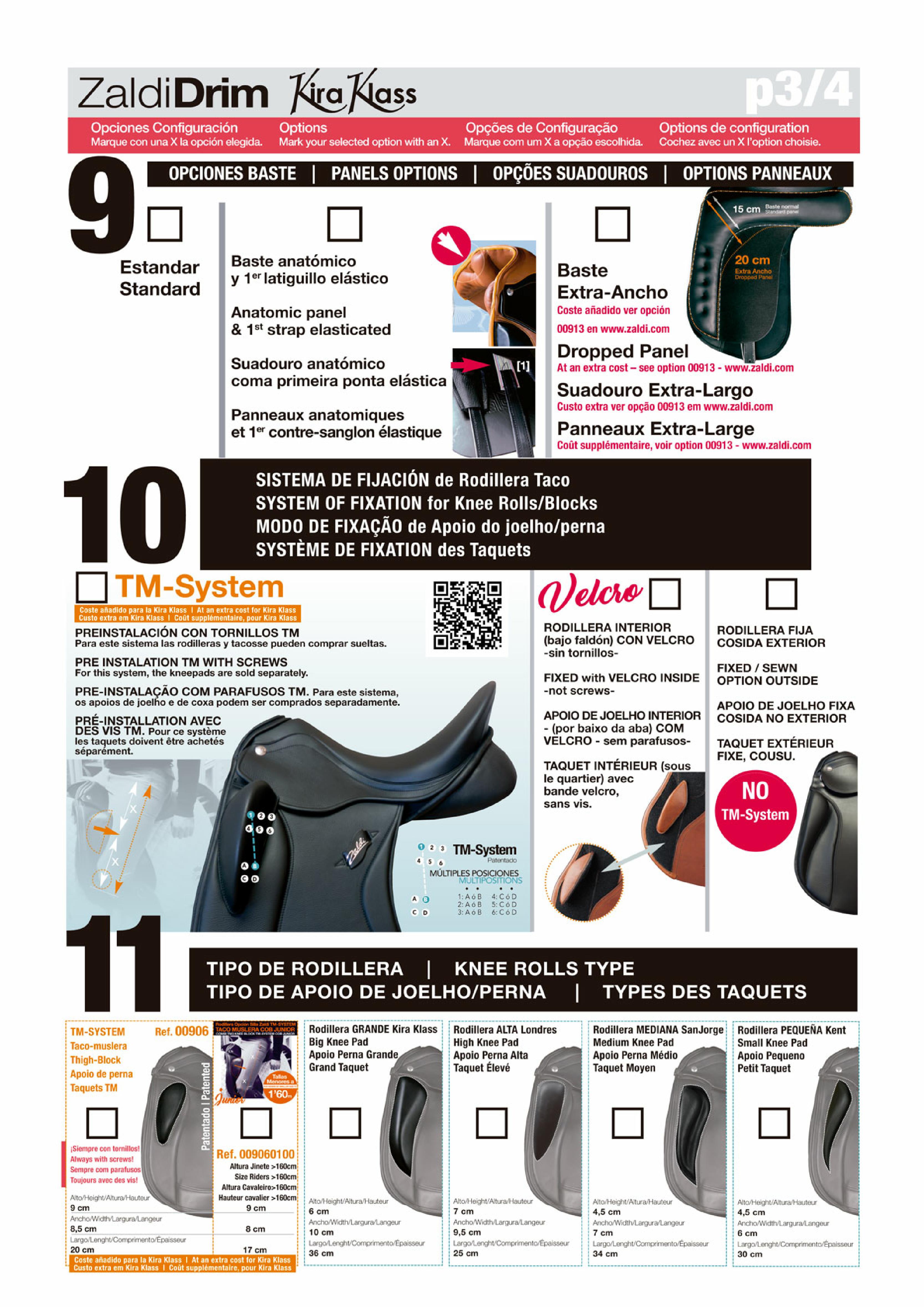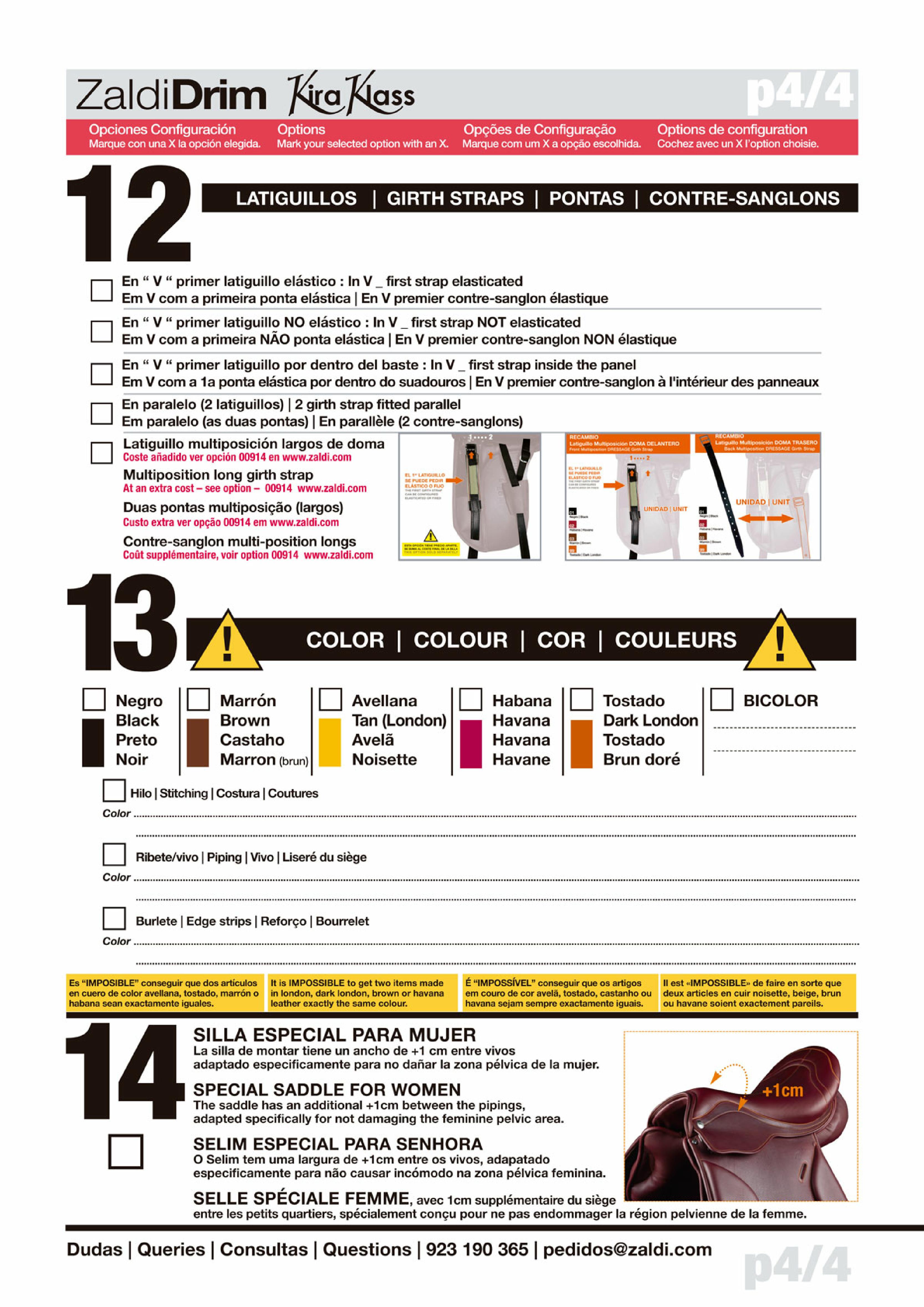 Printable PDF Kira Order Sheet in HOW TO ORDER