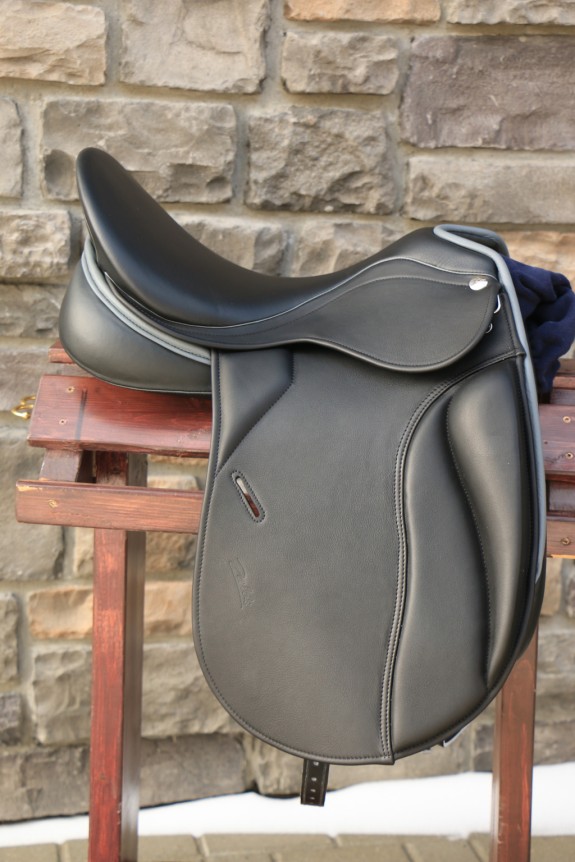 00141 Lander
00141 Lander $3260
In Stock: call to order
A balance of price, an advantage in quality. Ideal for dressage, both for professionals and amateurs. Its design is very comfortable, even for long walks.
In a meeting with riders from both professional as well as amateurs, one of the requests was to raise the cantle height. In achieving this it offered the close to correct posture for the rider, the dream of both professional riders and beginners. The Zaldi LANDER saddle was born in the same way as NEW-KENT but with the rubber latex panels, which has been widely accepted by the riders for years. This saddle is ideal for dressage, both for professionals and amateurs. In addition to an unquestionable price. The mono-flap design gives the rider a close contact feel, the tree is a hoop design suited for the wider backed a large shoulder horse.
Material: specially selected European coupon and boxcalf leather. Exterior medium knee blocks. Latex rubber seat. Long flaps. Latex panels. Patented design tree made of special materials, with the most advanced technology. Semi-deep dressage seat. Short stainless steel safety stirrup bars. Long billets.
Measurements:
Seat size 16, 16.5, 17, 17.5, 18, (up charge) for 18.5, 19
Tree Sizes 28-36cm
European leather of high quality.
TREE GUARANTEED 10 YEARS in normal conditions of use.
Sold with one protection Zaldi cover.
Measurement Chart:
Seat
Weight
Flap
Panel
Support area
16"/41cm
6.00kg
44
45
40
16.5"/42cm
6.2kg
44
46
41
17"/43cm
6.4kg
46
49
44
17.5"/44.5cm
6.5kg
45
48
43
18"/46cm
6.7kg
47
50
46
Knee block
30cm high x 6cm wide x 4.5cm projection
Front Borren:
22cmlongx 3cm wide x4cm projection
**flap length is measuredd form the
stirrupbar to the bottom of the flap