00305 Portuguese Presentation Halter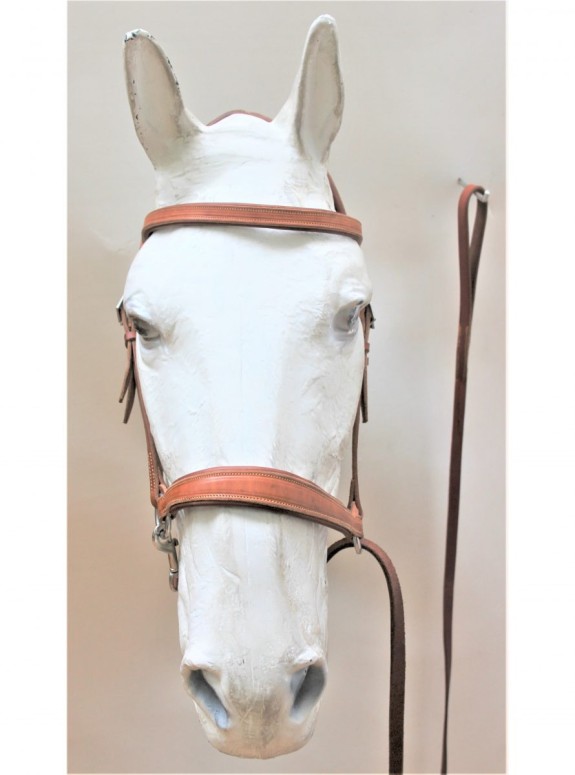 00305 Portuguese Presentation Halter with lead
MSPR $255.00
In Stock: black, brown or london
Beautifully handcrafted in Portugal by VMCS padded presentation halter with browband and throatlatch, Spanish oval buckles buckles. Throatlatch and cheekpieces have buckle adjustment on both sides. Noseband has an open chin for the lead to run through 2 rings. The halter comes with a matching snap on lead with hand loop, no chain..
Full size
Available for special order with your choice of leather color and buckle options.
Colors: black, london or brown.
Related Products
Beautifully Handcrafted in Portugal by VMCS