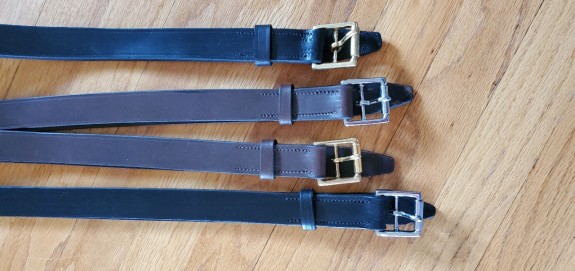 B55 Portuguese stirrup leathers
B55 Portuguese Stirrup Leathers
SRP: $115 Portuguese buckles
$110 Roller buckles
In Stock: brown, black (as shown)
In stock in black or brown with Portuguese or roller buckles. These Portuguese style styles are ideal for under-the-flap use in the tradtional Portuguese style.
VMCS-Europe, is handcrafted in Portugal, by a leather artisan in the traditional Portuguese style. All VMCS products are made from the highest quality.
Can be ordered with Piortugurese or Roller buckles brass or chrome..