3030 Romaria II Double bridle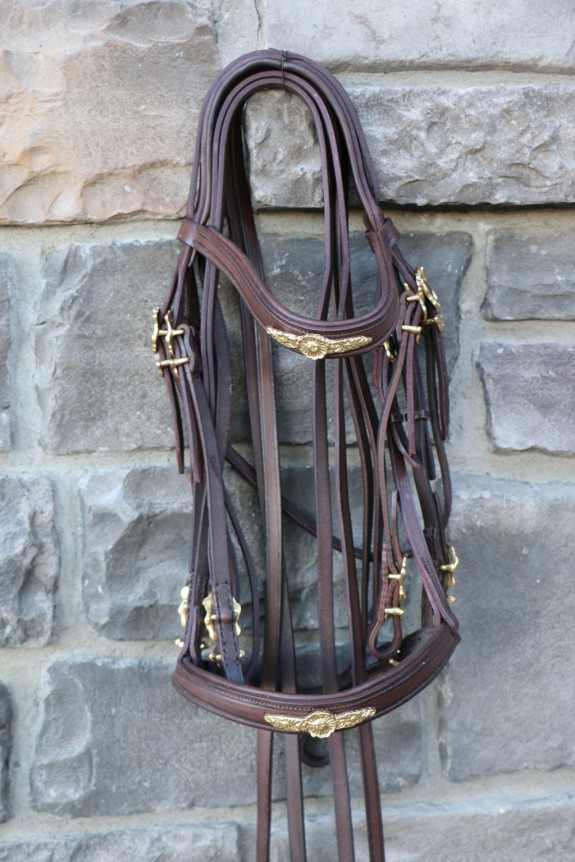 3030 Romaria II double
SRP: $498.00
In Stock: as shown Full, brown, brass double
VMCS-Europe, handcrafted in Portugal, by leather artisan in the Traditional Portuguese style. All VMCS products are made from the highest quality, butter soft leather.
The bridle has the English style cavessons.
Padded Comfort Crown and padded nose band.
No 10 Baroque brass buckles
Browband and noseband decorated with brass motife. Browband measures 17 ½"
Comes with two sets of thin smooth reins.
This model is Full size
Can be ordered:
Cob or full size
Leather colors, black brown, London
Brass or Stainless steel , buckle style options available