0058 Mixed Cortesia/German Bridle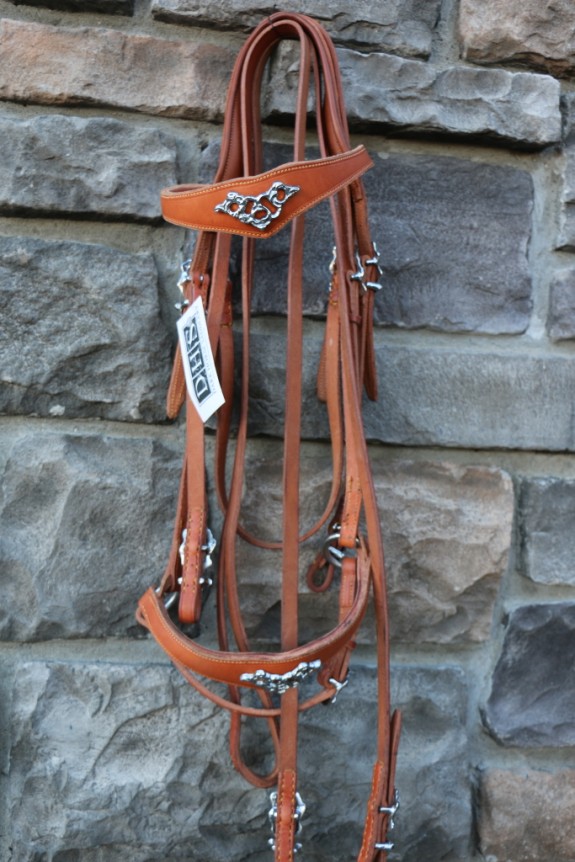 0085 Mixed Cortesia and German Bridle by VMCS
SRP: $280
In Stock: 1 London/full (as shown)
The Mixed German bridle is an English bridle with a Portuguese flare. Soft padded comfort crown, heart shaped browband and cavessons with silver decorative motif. The cavessons also shows the Portuguese design by using rings to attach the crown piece to the nose band. The shaped pieces make this a unique piece in the traditional Portuguese leather color, Natural (London). The Baroque elaborate decorated buckles and stops add to the elegance and simple design. All VMCS bridles come with matching reins with buckle ends.
Custom order bridle options are as follows.
Buckles: Stainless or brass
Padding: can same color or accent.
Colors: black, brown, tobacco
Available in full or cob
Handcrafted by VMCS in Portugal