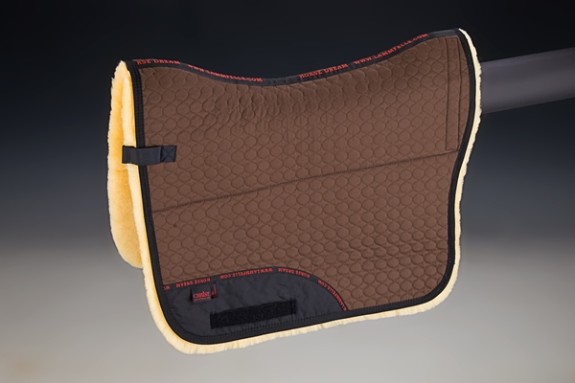 5790 Christ Portuguesa Sheepskin Baroque pad
5790 Christ Sheepskin Portuguesa or Baroque pad
SRP: $520.00
In stock: black/natural
2- black
The Superb quality produced in Germany.
The saddle pad Portuguesa is specially adapted in shape to Iberian and Baroque saddles. It is fully lined with sheepskin. Pockets on both sides of the spinal canal allow to insert special-shaped composite foam inserts to correct a saddle or give additional protection to the horses back. Machine washable and suitable for tumble dryer. We recommend our "C7" detergent.
Colors: Brown/natural
7152 Panels for 5790 Portuguesa
Price $46.00 pair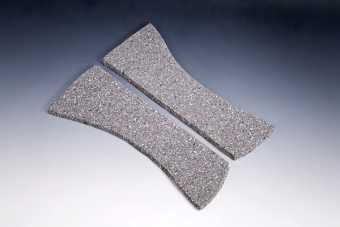 Composite foam, 15mm, pair
A pair of composite foam pads for Our Portuguesea saddle pad enable individual padding for pressure relief or correction. They are very hard-wearing, sweat-resistant, and do not tire even with long-term use. They are specially shaped for the Portuguesa saddle pad. When inserting into the saddle pad, the round edge must point towards the horse.
Thickness: 15mm.