00369 New Trades DEMO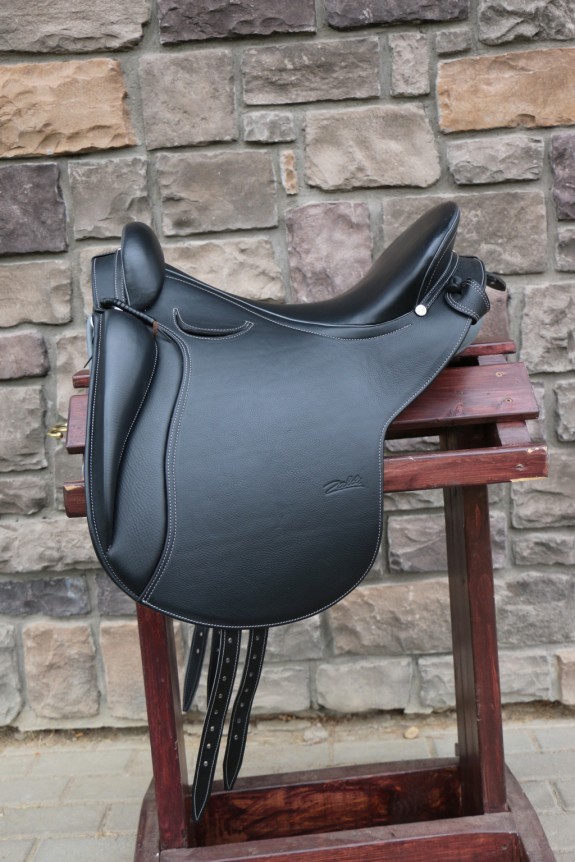 00369 New Trades
SRP: $3800

In Stock: Black with grey/ white stitching and piping DEMO $3200
Size: 18" seat
Tree 32cm
Channel:7cm
Traditional Spanish saddle similar to dressage saddle.
Ideal for Traditional dressage, for professionals as well as amateurs. Very comfortable, even for long walks.
It is made from European selected leather of box-calf and vegetal croupon. Latex rubber seat. Dressage flap. Kneepad. Dressage tree made of special material, using the latest modern technology. Safety stainless steel stirrup bars. Long girth straps. The panel made of wool.
This model is lightly used.
This saddle is available for Trial, information can be found under HOW TO at the top of the page.

** All items with discount pricing are final sale. No exchange or store credit.**
How To Order
Related Products
The saddle of choice for the Royal Andalusian School of Equestrian Art

Introducing the Newly designed Alta Escuela

Elegance in Spanish Country Dressage.

Elegance in Country Dressage