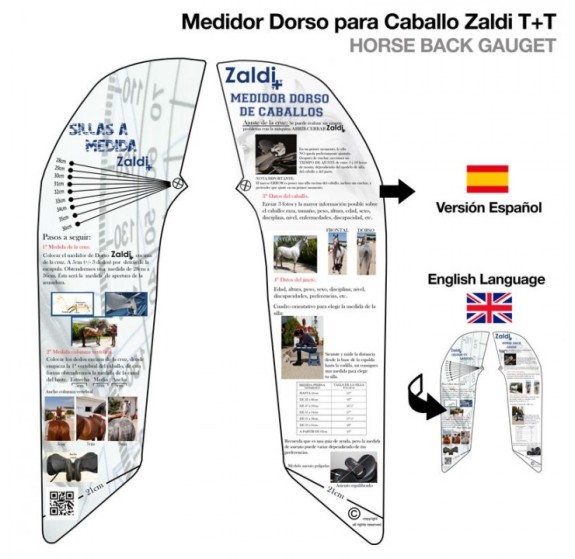 Zaldi BACK MEASURE GAUGE
2112033 Zaldi Back Measure Gauge
Price: $19.95
Zaldi saddle measure gage is designed for you to measure your own gullet size if you do not have a tracing.
You can keep the measure tool or return it for a credit oi your saddle order.
Instructions for doing a tracing are provided under the " How to" heading, Forwarded by email, we are happy to do the measuring for you from the tracing.