ARGO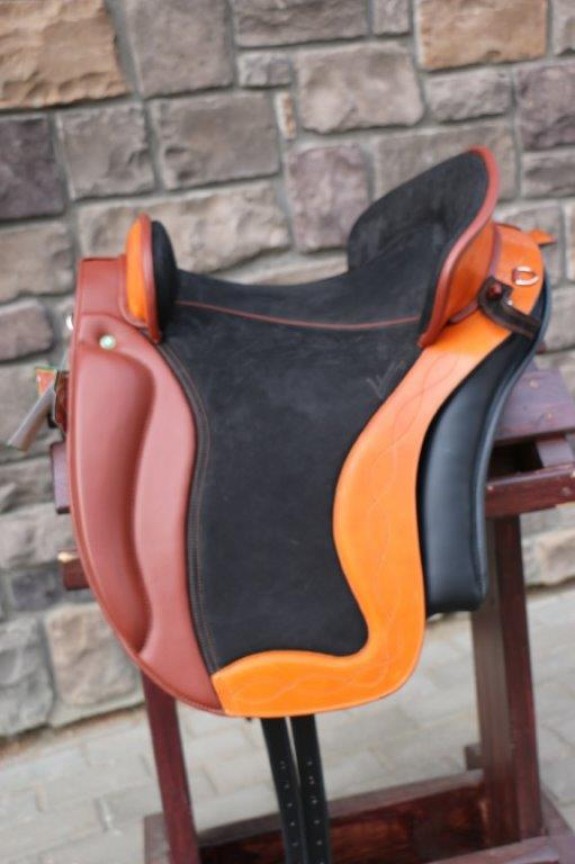 884 Argo Custom
Price:$2500 with Seen panels
In Stock: as seen in photo
The Argo has a nice medium/narrow twist, very comfortable soft seat and wraping cantle for more security. The large baroque pillows/panels give the horse increased comfort with a larger weight distribution of the rider's weight. Recommended for bigger riders or those that spend long hours in the saddle. The panels are cut out under the leg offering a closer contact for the rider.
This models features are:
Seat size: 30,
Bridge/Gullet: 35/W,
Billets: long V billet system
Panels: Synthetic wool
Flap: 2 flaps
Leather: tobacco Box Calf blocks, black nubuck seat and flap insert, tobacco split leather.
Baroque Pillows for added comfort for the horse. Distributing the rider's weight over a larger area.
**HOW TO MEASURE THE SEAT most Spanish/Portuguese/Baroque saddles are measured differently to the standard European method - .the is a straight line measured from inside the center/base of the pommel to inside the center/base of the cantle. A choice of three widths. Made in leather with quilted suede seat, exterior knee rolls, and latex filled panels. Metal stud work on front of pommel and rear of cantle.
Hand made in Spain by Ludomar, Warranty is 6 years with normal use. all Ludomar saddles come with a saddle cover.