Wool pads for Quantum, Bueckeburger, Amarant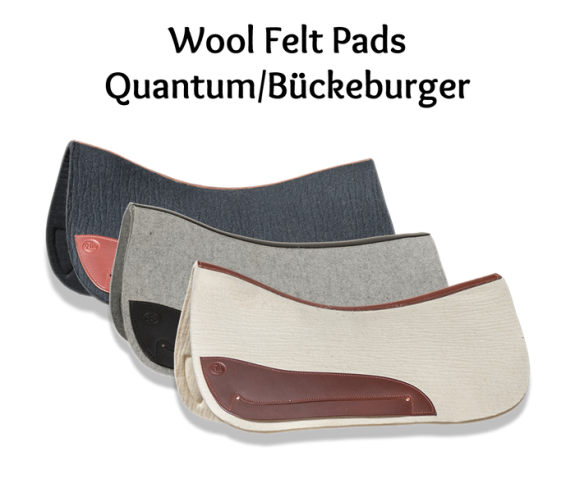 FL01 DP Felt Pads for Quantum, Bueckeburger and Amarat
SRP: $299 White, Grey
$380 Black
In stock: Call to order
The anatomically shaped saddle pads adapt to the shape of the horse's back over time due to the elastic material and are also shock absorbing.
Made of 100% wool felt - a pure natural material with excellent breathable and moisture-regulating properties which is extremely durable.
The leather inlay is not only a visual highlight, it also protects the felt from rubbing against the legThe three different cuts of the blankets are specially tailored to fit the DP saddle line.
Colors: white, gray and black (black is and Upcharge)
Leather: natural, chestnut, HB2, Havanna, black
Dimensions: 13" deep, 23" long, 1.5cm thick