1212SKL El Campo SKL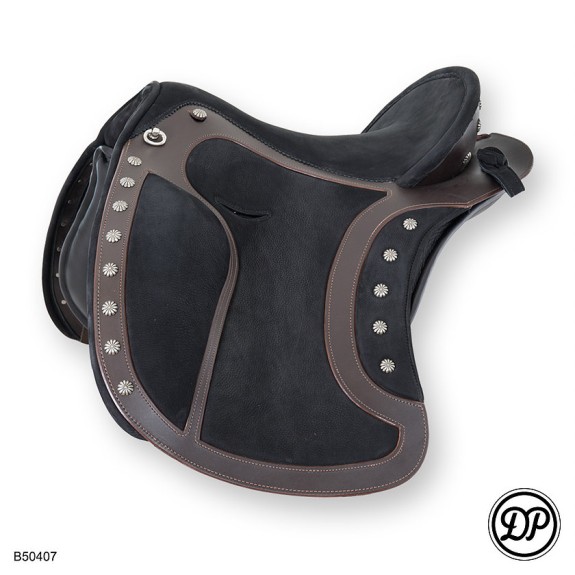 1212SKL El Campo SKL
Base price: $ 3837US (Due to the fluctuation in the dollar, duty and shipping excluded)
IN STOCK: Call to place order
This is an El Campo with the New panel insert on the flap and additional border tooling.
New to the El Campo series. beautiful inlay soft leg area.
Tree: Ultra-Flex-tree – Leather tree available
Gullet: completely adjustable gullet width
Seat size: S1, S2, S3
Saddle leather: Nappa, Nubuck
(colors: natural, chestnut, havanna, brown, black)
Seat leather: nappa or nubuck
(colors: sand, cognac, brown, black)
Hardware: brass, stainless steel
Weight:approximately 17.5 lbs.
Saddle length: S1 approximately 20.0"
S2/S3 approximately 20.8"
Length of flap: S1/S2 (short) approximately 20.5"
S2/S3 (long) approximately 21.2"
Specials: soft knee area, velcro panels
How To Order