0108 Portuguse Bolero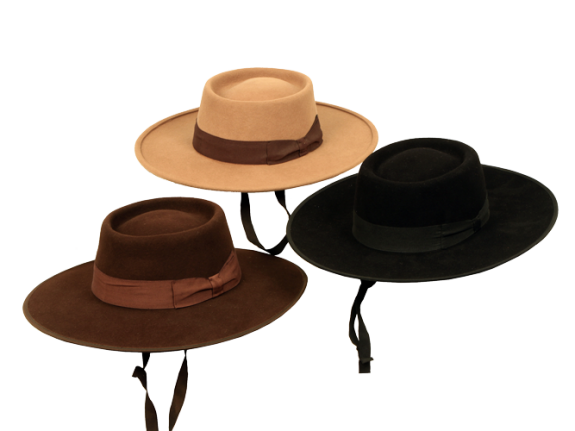 0108 Portuguese Bolero
Price: $180
In stock: BLACK, dark brown, Light BROWN, and now grey 55, 56 AND 57
The Bolero is a traditional Portuguese hat to complete your outfit for Working Equitation. The Bolero differs from the Spanish Cordoba in the crown of the hat, with its indented crown surface.
The Boleros as made of wool in Portugal.
Colors: brown, black, beige
Sizes: 52 to 62cm
Meant to be worn at a slight incline, men to the right, ladies to the left.
Product of Portugal