0049 Portuguese Half Chaps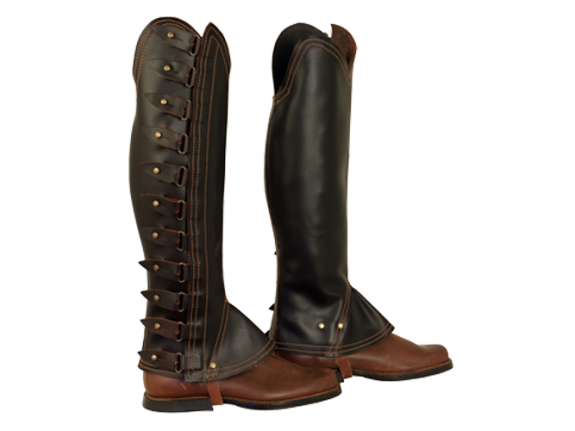 0049 VMCS Portuguese Style Chaps
SRP: $260.
Made to measure requirements $359
In Stock: call for sizing
0049 A – Mid-cut
0049 B – High-top
Oiled leather half chaps with 11 brass pins, loops and leather straps with 2 adjustment holes to give you the best fit. Contrasting stitching for accent, Deep cut Spanish top to allow for the greatest comfort at the back of the knee.
Leather: brown/oiled
Sizes:
Small- Height 30cm calf 32cm
Medium- Height 32cm Calf 34cm
Large- Height 38cm calf 36cm
XLarge- height 38cm Calf 40cm
XXLarge- Height 40cm Calf 42cm
VMCS Selaria Europe is a Portuguese company that has been manufacturing exquisite equestrian leather products for more than 100 years, and manufacturers of traditional Portuguese footwear. Pride in quality of leather and attention to detail makes their products stand out.