5057Wool Sevillan Cordoba VMCS (Copy)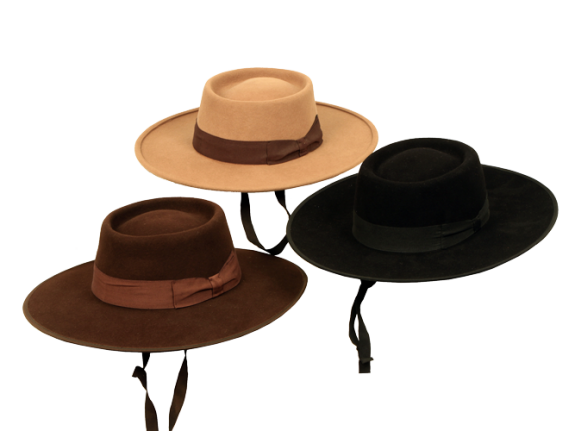 5057100005 Woll Sevillana Cordoba
Price: $175
Sevillano hat made in 100% wool. The inner lining is manufactured in satin and cotton, inside there is a leather imitation ribbon and outside a ribbon made of rayon.
Height: 10cm
Width of brim: 9cm
Made from wool in Spain
Colors: black, grey, red and caster (tan)
Sizes 52-61
Meant to be worn at a slight incline, men to the right, ladies to the left.
Related Products
210082954 Economy felt cordoba