0162 English half chaps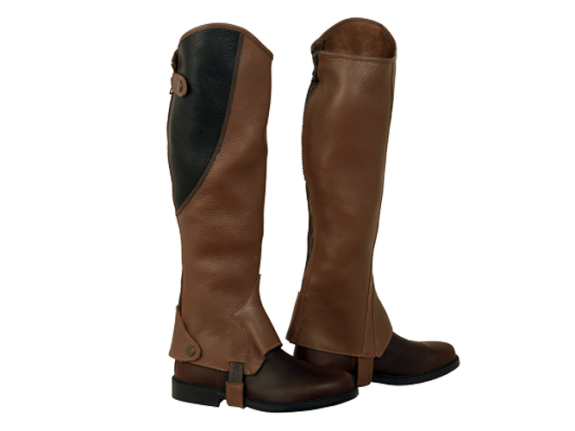 0162 English Half Chaps
SRP: $198.00
In Stock: 1 Medium (solid black)
English chaps made from buttery soft leather, elastic insert along one side of zipper, heel guard, Spanish top. Elastic leather covered foot loop.
Available in sold color or two-tone combination.
Leather: black, brown, natural
Sizes: small, medium, large.
Medium calf at wides: 36cm (14")
Height: 46cm (18")
HALF CHAPS
STANDARD MEASURES
A- widest part of the Calf
B- from the crease behind the knee to the ankle.
| | | |
| --- | --- | --- |
| SIZE | HEIGHT (B) | CALF (A) |
| S | 30 cm | 32 cm |
| M | 32 cm | 34 cm |
| L | 38 cm | 36 cm |
| XL | 38 cm | 40 cm |
| XXL | 40 cm | 42 cm |