00107 Platinum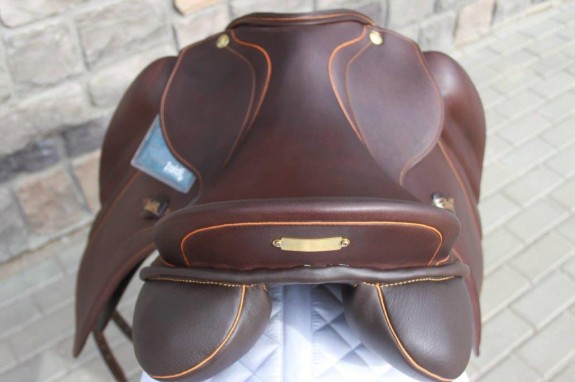 00107 Platinium
SRP: $4390
In stock: CALL TO ORDER
DESCRIPTION
Saddle for professional dressage, with a very deep seat.
The models Platinium and Milenium have the same design. The only difference between them is that the Platinium has wool panels and it will perfectly fit no matter the passage of time, and the Milenium has rubber latex panels, which will always remain the same.
At present, besides the classical colors, it is possible to make multiple combinations in leather, threads, piping and edge strips…
TECHNICAL INFORMATION
Material: it is made of European selected leather of box-calf and vegetal croupon.
Very deep seat for dressage.
Rubber latex seat.
Outside knee-pad, high and very wide.
Long and straight flap.
Wool panels.
Tree made of thermo-molded polypropylene, using the latest modern technology. 10 year warranty
-Long stainless steel safety stirrup bars.
-Long girth straps with "V" system.
-Size -Rider: from 16" to 18" /-Horse from 28 to 34 cm.
Measurement Chart:
PLATINIUM
Seat
Weight/KG
Flap
Panel
16"/41cm
7.6
45
46
16.5"/42cm
46
47
17"/43cm
47
48
17.5"/44.5cm
48
49
18"/46cm
8.4
49
50
Kneepad
38cmx highx 9cm wide x 5cm projection
**FLAP LENGTH MEASURED FROM STIRRUP BAR
All Zaldi saddles come with a saddle cover
Made in Spain by Zaldi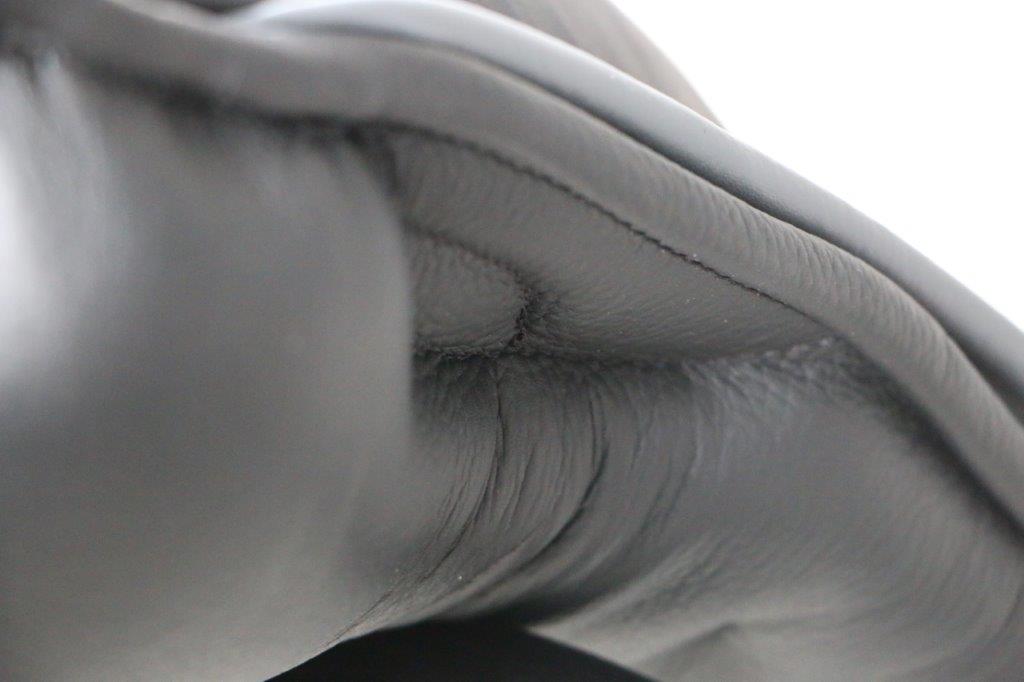 Optional Anatomic Shoulder Free Panels
How To Order
Related Products
00135 New Kent

The Classic, Balance in Price & Quality

Now lower Price

Handmade with 15 Benefits for your to choose from.

Shown here with the TM Thigh block option.

00163 Kira Klass

Hand made with 15 benefits to rider and horse. 4 block options