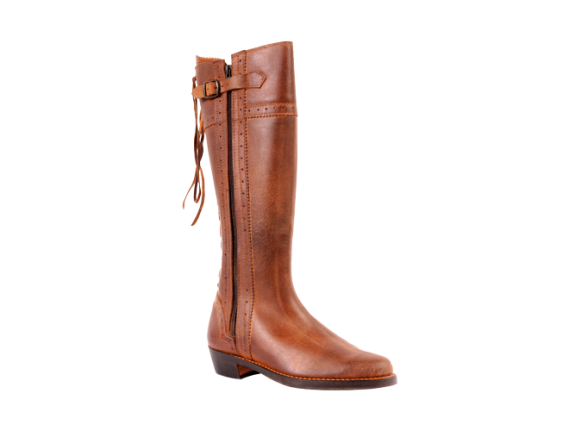 F0115 Fiesta
F0115 VMCS Fiesta
SRP: $369.00
In Stock: Call to order your size
Fiesta boot comes in two different heels. This model offers a riding heel with a leather sole with rubber protection. Tapered toe and laces up the back of the boot. Side zip with top strap and buckle.

Leather: Brown
Sizes: European 35, 36, 37, 38, 39,40 and 41 (other sizes on request)
VMCS Selaria Europe is a Portuguese company that has been manufacturing exquisite equestrian leather products for more than 100 years, and manufacturers of traditional Portuguese footwear. Pride in quality of leather and attention to detail makes their products stand out.