1212 El Campo Rolf Janzen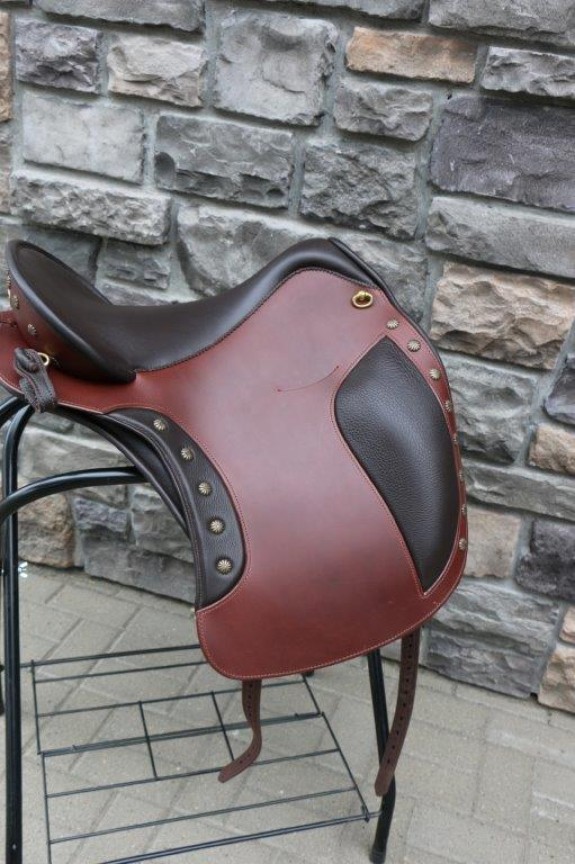 1212 El Campo Rolf Janzen
SRP Base price of El Campo: $ 3929US (Due to the fluctuation in the dollar, subject to duty and shipping
In Stock: Call for a list of in stock models
The "El Campo by Rolf Janzen" was built in close cooperation with Rolf Janzen. Rolf Janzen (www.rolf-janzen.de) is a trainer for classical Dressage and Working Equitation for Horses and Rider in Germany.
Resulting out of this cooperation is a saddle, specially developed for the discipline Working Equitation, that is also well suited for Dressage training as well as long hours in the saddle like trail riding. Via the fully adjustable gullet, the variable 3-Point Billets, the anatomically shaped wool flocked panels as well as the velcro knee rolls are making this saddle so simple to adjust to each rider and horse combination. The seat padding is extremely comfortable and you won't want to get off
Tree: Ultra-Flex-tree
Gullet: completely adjustable gullet width
Seat size: S!, S2, S3 (this module is an S2)
Saddle leather: Havanna
Seat leather: nubuck brown
Channel Width: 6cm
Hardware: stainless steel
Panels: light wool flocking
Weight: approximately 17.5 lbs.
Saddle length: approximately 21 inches, 53cm
Specials: Velcro blocks for adjustability
How To Order