1115 Amarant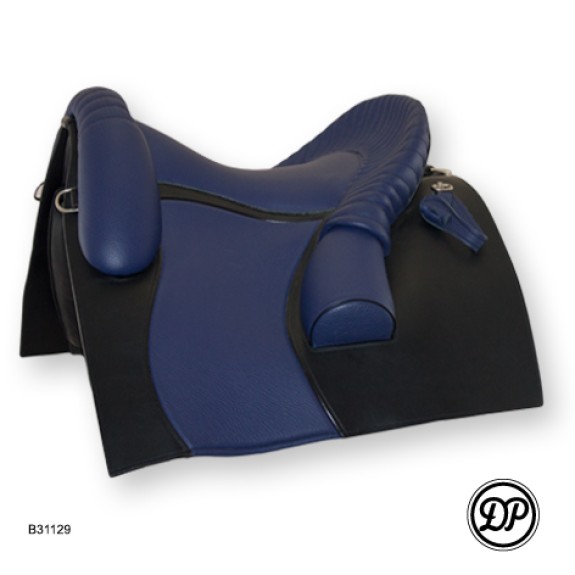 1115 Amarant
SRP: Base price: $4114US excluding duty and taxes due to the fluctuation exchange rate.
Optional: Full FlowerTooling Upcharge $5625 US As shown
In Stock: Call to order
Tree: Ultra-Flex-tree
Gullet: completely adjustable gullet width
Seat size: S1, S2, S3
Saddle leather: natural, chestnut, havanna, brown, black
Seat leather: nappa or nubuck (colors: sand, cognac, brown, black)
Hardware: brass, stainless steel
Weight: approximately 20 lbs.
Panels: wool flocking
Saddle length: approximately 21 inches
Length of flap: approximately 17 inches
Specials: soft knee area
The Amarant's design will have you reminiscing about a wonderful time period in our history - Baroque. It's design was inspired by the original Baroque Saddle from the Marstall-Museum of the Princely School of Riding Art in Bueckeburg, Germany. Historian, breathtaking design on the outside - and the most modern, innovative development inside, a saddle, that will allow you to ride perfectly in balance, provide a deep seat, minimalistic aids and an optimum distribution of weight.
Optically, the "Amarant" and the "Bueckeburger Schooling Saddle" look very much alike. While the "Bueckeburger Schooling Saddle" has Velcro panels underneath that can be adjusted by the rider, the Amarant has wool flocked French shoulder-relief panels underneath, that can be fitted by a Saddle fitter. Like most of our Baroque saddles, this saddle is equipped with our highly innovative Ultra-Flex tree with fully adjustable gullet via our patented allen wrench system, which has a 5 year warranty on the tree.
Saddle Tree: Ultra-Flex-Tree with fully adjustable arch
Saddle Leather: Havanna, Black, Natural, Chestnut Smooth Leather Seat Leather: Black, Brown, Cognac or Sand Nappa or Nubuck
Hardware: Brass or Stainless steel
Tooling: Full flower tooling or border tooling options available
Weight: ca. 9 kg
Saddle Length: ca. 54 cm
Saddle Flap Length: ca. 44 cm
Specialties: Velcro Panels, available in 1 cm, 2 cm, 3 cm or 4 cm thickness or Sheepskin covered. Standard panels are 2 cm, Nappa leather.
How To Order
Related Products
A modern saddle with a baroque look and feel.