0131250 Marjoman Cortesia Single bridle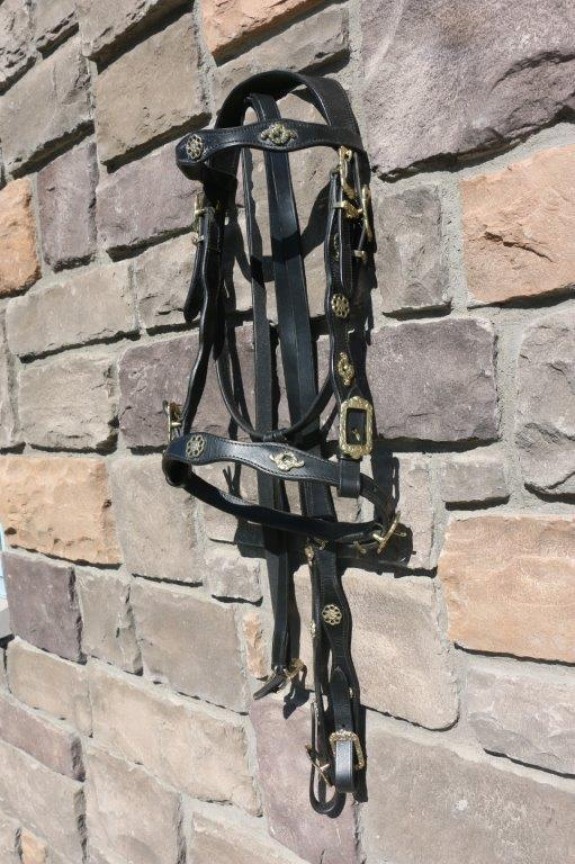 0131250 Marjoman Cortesia Bridle
SRP: $215.00.
In stock: 1- COB/ brown with brass
1- COB/black with brass
Single Cortesia bridles with Spanish nose band Beautifully stitched with elegant large sculptured buckles. Decorated cheek pieces, browband, and noseband. Each bridle comes with a set of reins, with decorations at the bit end.
Leather color: black or brown
Metal: silver or brass
Size: Full
Bridles are manufactured by Marjoman in Spain.